2014 Oscar Nominations
Three of the Best Picture Oscar nominations are good: Best of that three is "Dallas Buyer's Club." The other two in my movie notebook are "Nebraska" and "12 Years A Slave."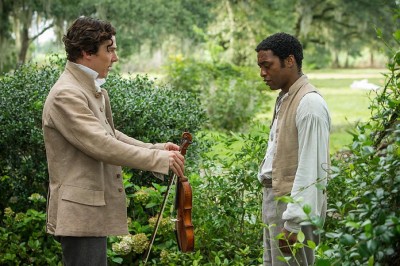 "12 Years A Slave" should win it. It's importance to American History makes it stand very tall. Super kudos to director Steve McQueen.
However, Best Director nominee, Alphonso Curazon deserves the win. His "Gravity" is a visual masterpiece. The story is a bit hokey, but near space with Clooney and Bullock on board dazzles the eye. I also loved how it ended.
Best nominated male actor is Matthew McConaughey. The Texas dude shines in "Dallas Buyer's Club." Check him out in much the same kind of character — though even darker — in the new cable TV series with Woody Harrelson. The first episode of "True Detective" began this week on HBO.
Hands down, best female actor showing up during 2013 is Cate Blanchett in "Blue Jasmine." This amazing woman can do any part … period. Even Bob Dylan.
Speaking of transgendering, Jared Leto as Rayon in "Dallas Buyer's Club" was one of the deserving Golden Globe winners for best male supporting actor. A repeat win at the Oscars for Leto needs to happen.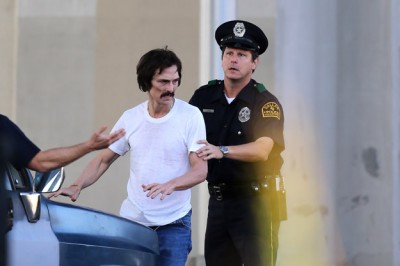 The woman who ought to receive the Best Supporting Actor won't get it, unfortunately. Her name is Sally Hawkins. She kicks butt in "Blue Jasmine." By the way, Woody Allen's movie also kicks quite a lot of posterior too.
Now, probing other picks.
What's the deal? My take on Christian Bale as the lead in "American Hustle" is that he's weak. Other cast members in this nominated Best Movie fueled it. Bale's accent isn't spot on. And besides, Joaquin Phoenix in "Her" outdoes Bale by a bunch.
The guy who works hardest at acting, of course, is Leonardo DiCaprio. If there were an Oscar for Most Diligent Actor, DiCaprio should get one. Otherwise, the Prince of Scorsese should get in line after Joaquin Phoenix, Bruce Dern and Chiwetel Ejiofor.
The best movies of 2013 that I saw aren't even in the running. "Inside Llewyn Davis" and "August: Osage County" would've pushed the Oscar Nomination list into the rarified atmosphere of Art … and that's with a capital "A+."

Latest posts by Gary Chew
(see all)