by Argus Hamilton
San Diego State adopted an alcohol awareness program for Greek Row this fall to reduce drinking. It's just in time. There's a hot new drinking game where you down a shot every time the talks collapse between Obama and Boehner, and the rehabs can't handle the overflow.
The White House and Congress remained stalled in the debt crisis Tuesday after the NFL settled. However there's no progress in the NBA lockout. Kobe Bryant is considering signing with a team in Turkey just for the pleasure of not worrying about the electricity or the currency.
White House officials were reported Tuesday privately assuring banks there will be no U.S. government debt default. They're just trying to scare the country into supporting President Obama's policies. What they didn't count on was the tune-out factor due to Armageddon fatigue.
The National Football League season was saved Monday when players and owners ended the lockout after four months of haggling. Our nation needs pro football. Without NFL games Homeland Security would be forced to ban carving knives and alcohol at Thanksgiving dinners.
The Roman Catholic Diocese of Orange bid fifty million dollars to purchase the bankrupt Crystal Cathedral in Southern California Friday. The region is more religious than outsiders think. People in L.A. honk if they love Jesus, and they text while driving if they want to meet him.
Los Angeles officials approved a private funding financing plan to build a downtown NFL football stadium with a retractable roof. They want to be able to close the roof whenever weather conditions are bad. If the cloud cover isn't exactly right everyone looks ten years older.
Tiger Woods's fired caddy Steve Williams vowed to write a tell-all about his twelve years with Tiger. Over the last two years the golfer has lost his health, his endorsement deals, his wife, his swing coach and now his caddie. When your deal with the Devil expires, it goes quickly.
Rudy Giuliani agreed to host Mob Week on AMC Monday and introduce movie classics like the Godfather, Donnie Brasco and Goodfellas. Rudy took them down as the Manhattan U.S. attorney. Rudy's favorite mob movies are the ones which portray him with hair and compassion.
NAACP president Benjamin Todd Jealous ripped new state laws requiring voters to produce a photo ID in a speech to the NAACP Convention Monday. Hispanics don't like it either. No matter how many riots there are in Los Angeles high schools everyone agrees on the necessity of vote fraud.
Congressman David Wu of Oregon faces charges from a teenaged daughter of a donor that he had unwanted and aggressive sex with her. He said he'll resign after the debt crisis vote so he can vote for another tax increase. Republicans say it's just another unwanted sexual advance.
The Weather Channel reports this year's La Nina summer condition has brought rain that ended the drought in California's Central Valley. That's where farmers grow supermodel food. The girls look so hot that Sports Illustrated photographers have gone on strike for longer hours.
California Secretary of State gave supporters of a bill to legalize marijuana one year to get enough signatures to put the proposition on next year's ballot. It's an uphill battle. It's hard for them to turn in enough signatures because they keep forgetting where they left the petitions.
The Israeli Chamber Orchestra made history Monday becoming the first Jewish orchestra to agree to play in the Wagner Festival in Germany. They always boycotted it because Wagner was Hitler's favorite composer. The reason the world has many more great Jewish violinists than concert pianists is that it's so much more difficult to flee across a border carrying a piano.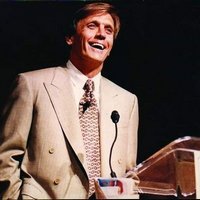 Latest posts by Argus Hamilton
(see all)