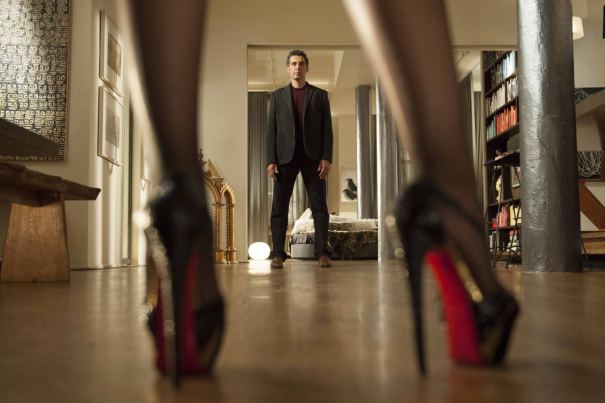 "Fading Gigolo" – a film review by Gary Chew
I never thought I'd hear a hip version of "Canadian Sunset." But now I have. Bravo, John Turturro for putting it at the beginning and end of your highly excellent movie, "Fading Gigolo." The tune is played by the great tenor sax man, Gene Ammons.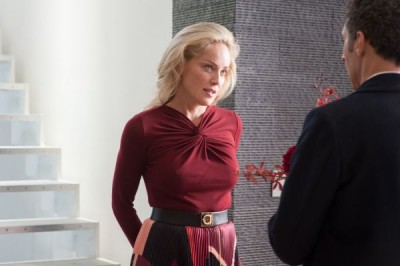 But "Fading Gigolo" just keeps swinging all the way till Ammons encores the Eddie Heywood composition over the closing credits. The music is just really fine all through the film.
If Woody Allen had written and directed this picture, it might have been titled "Burgeoning Pimp!" But, Holy Annie Hall, Woody is only the co-star with Mr. Turturro, to whom I say "Bravo" one more time.
Golly, this is one funny movie that lays a big surprise on you before Ammons starts playing "Canadian Sunset" one more time. (OMG, I'm sounding like Count Basie!) The surprises are the depth that Turturro's movie dares to apply, while so much of the other stuff is just naughty fun that can only be experienced with the likes of Woody Allen as an old worn out rare bookseller who's store is about to close because nobody in New York City buys rare books anymore … and Susan Stone as a rich and horny dermatologist who wants some on-the-side playtime sans her husband.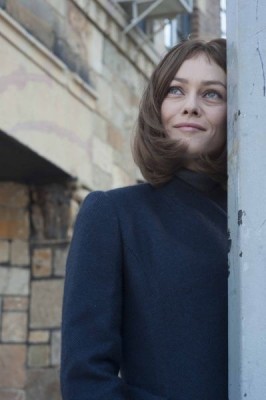 Murray (Allen), the old guy, isn't the one who satisfies Dr. Parker (Stone). It's Floravante (Turturro) who get her that satisfaction. But there's a price. Now you understand why the "Pimp" title seems to fit even though the movie is called "Fading Gigolo." (I'm laughing writing this, sorry.)
The good doctor also has an absolutely gorgeous girl friend named Selima (Sofia Vergara of "Modern Family" TV fame). I don't want to translate this phrase which the French speak as "ménage à trois," but that's what it finally comes to in this hilarious yet substantive picture. And since Turturro is the writer and director, he gets to be guy who is the only dude of the threesome (Nothing much explicit, but very amusing).
Even though the topic for discussion in "Fading Gigolo" has a rather blue tint to it, there's very little cursing, except for only two or three shouts of an Old Ango-Saxon word blurted by Ms. Stone. (I love it.)
There's also a scene in which Ms. Stone parks herself in a chair that, unfortunately, is only slightly reminiscent of her memorable performance with Michael Douglas in "Basic Instinct."
Meanwhile, in another part of Brooklyn, Floravante is rendering a service of a different kind, thanks to old Murray. Her name is Avigal, played by the noted French model Vanessa Paradis. Avigal is a widow with children. She's been all alone since her husband died. She is an Orthodox Jew, like "Murray" and Woody … aren't.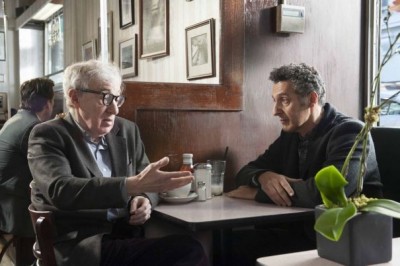 What's up with this association for Floravante is that he merely gives the demur and serious-mind widow discreet massages. That's it. Floravante is a pretty nice guy even if he's Murray hoh.
But another Orthodox Jewish person, a guy who's a cop, has an eye for Avigal. He's tailing her to see what's she up to with Floravante. He's is so authoritarian Jewish it hurts to watch him. His name is Dovi, and played so well by Liev Schreiber.
The connection between Floravante, Avigal and Dovi makes "Fading Gigolo" something extraordinary, given the setup Turturro allows earlier in his script.
Then there's the ending of the movie. It's also a surprise. I suggest you see "Fading Giglolo" as soon as you possibly can. It and "The Grand Budapest Hotel" are the best movies I seen so far in 2014.

Latest posts by Gary Chew
(see all)