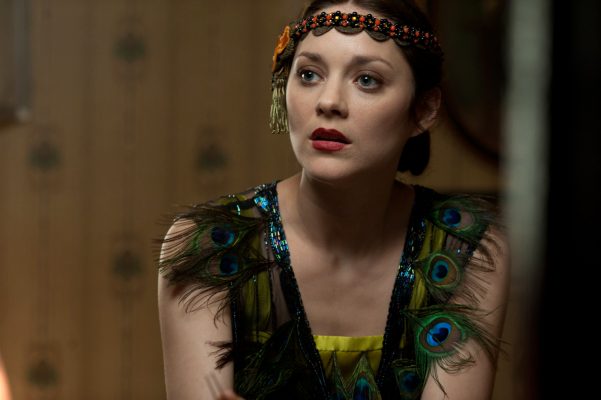 "The Immigrant" – a film review by Gary Chew
The hottest domestic topic today in America is immigration reform. And although James Gray's latest film, "The Immigrant" doesn't specifically connect to contemporary issues about such societal stresses, his picture makes it clear that the plight of those immigrating to the United States of America in the wake of WWI and the coming Crash of 1929 was not all what Emma Lazarus would have had, as stated in her sonnet of 1883.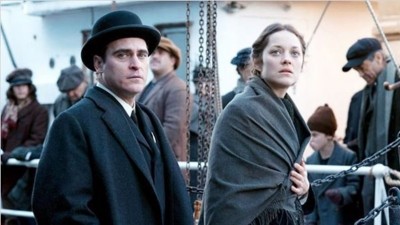 Marion Cotillard plays a Polish woman named Ewa. She's young but very tired and poor … having just transited the Atlantic aboard a ship filled with a huddled mass of human beings wishing to breath more freely; not entirely different from those crossing the Texas and Arizona borders today, who are even younger than Ewa and her sick sister, Magda … played by Angela Sarafyan.
Magda is quarantined on Ellis Island. After early Twenties red tape, Ewa is allowed to enter America proper, but jobless, penniless and being given a grim report that the address for her aunt and uncle — who've been in Brooklyn for a few years — doesn't exist. No place to go.
Thanks to a well-dressed gentleman who's come to meet the docking at Ellis Island, Ewa finds respite. He is Bruno, played by Joaquin Phoenix. Ewa now has a sofa to lay her pretty head on, then discuss a job at Bruno's place of business. What his business happens to be is handled by the script with as much restraint as one would imagine for 1921 America. It does become more and more apparent, though, that Bruno is a well-dressed businessman-pimp; but on the whole, seemingly, a pretty nice guy who wears a black hat.
She needs money for herself, but for Magda as well. Ewa learns that bribery is big in Old New York. With Yankee dollars, she's sure to spring her beloved sister from quarantine. For this devout Catholic girl, family is paramount. She does take to the employment Bruno rather foists on her, but not without considerable repulsion. Ewa has no leverage and is quite vulnerable. Women of a feminist persuasion may writhe in their seats. I did, myself.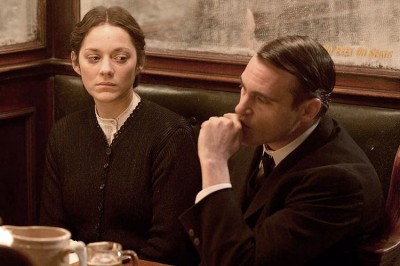 As Ewa's job description becomes more focused, she meets Bruno's cousin, Emil, played by Jeremy Renner. Emil is also known as Orlando the Magician — shades of Houdini. The cousins are not close, but see one another now and then. Some great illusionist moments are given to a large audience by Emil. It's then, there in the crowd, his eyes focus on Ewa, causing him to utter, "You're beautiful!" Conflict lies just ahead for Emil and Cousin Bruno.
There are other stage sequences in "The Immigrant" that are quite impressive not unlike "Cabaret." Ewa gets into the act with other young women who "work" for Bruno, but she's not having any of the almost total disrobing to which her sister employees are accustomed. Another brief scene shows a young tenor named Enrico Caruso sing a few bars of an aria. (Not the real voice of Caruso, but it's a good one just the same.)
James Gray and Ric Menello have written the script after the early Twenties immigration of Gray's Russian grandparents to New York, as well as the operatic notions set forth in Il Tritico by Giacomo Puccini. I found the parched realism of this film's production superb.
"The Immigrant" and "The Grand Budapest Hotel" are the two best movies I've seen so far in 2014. Unfortunately, you'll have to drive to the Varsity Theater in Davis to see this film. It has yet to open in that larger city of Sacramento, California.

Latest posts by Gary Chew
(see all)