Making fun of the headlines today, so you don't have to
The news doesn't need to be complicated and confusing; that's what any new release from Microsoft is for.  And, as in the case with anything from Microsoft, to keep the news from worrying our pretty little heads over, remember something new and equally indecipherable will come out soon.
Really all you need to do is follow one simple rule:  barely pay attention and jump to conclusions.  So, here are some headlines today and my first thoughts:
Sarah Palin gets speeding ticket
It seems she was in a rush to not finish something.
Have you seen Mark Hamill's Jedi beard yet for 'Star Wars?'
And, I thought for a while there Princess Leia was his Jedi beard.
Man caught in affair at nude beach a suspect in wife's death
And, you'd think if anyone had nothing to hide, he'd be it.
Kerry heads to Mideast in bid for cease-fire
Looks like the Prez has decided to use a drone.
Rick Perry sending up to 1,000 National Guard troops to border
Which has Arkansans scared he'll eventually attack them.
Bomb threat in Mumbai over Gaza operation
Looks like even Hamas is outsourcing.
In CNN interview, Bloomberg says U.S. flight ban a mistake
Frankly, Mike, I'd rather take my chances with a 64 Oz. Big Gulp of Dr. Pepper.
Ford CEO pay package worth more than 5.2M
And, that's without the extended warranty.
Kim Kardashian's ex marries
Yeah, that narrows it way down.
'Expendables 3' leaks
Ironically, as do most of its stars.
17-year old girl struck by lightning while masturbating
No word if afterwards she came down with the clap of thunder.
Canada has imposed new sanctions against Russia
But given that it's Canada, y'know they asked politely, eh?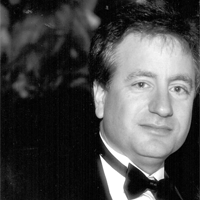 Latest posts by Paul Lander
(see all)