Making fun of the headlines today, so you don't have to
The news doesn't need to be complicated and confusing; that's what any new release from Microsoft is for.  And, as in the case with anything from Microsoft, to keep the news from worrying our pretty little heads over, remember something new and equally indecipherable will come out soon.
Really all you need to do is follow one simple rule:  barely pay attention and jump to conclusions.  So, here are some headlines today and my first thoughts:
Nik Wallenda walks a high wire above Chicago
Big deal, if he wanted to do something dangerous, he should have walked the actual streets of Chicago.
Washington DC legalizes pot
Well, it already is the dope capital of the world.
NASA says Earth just experienced the warmest six-month stretch EVER
So what, they're not as smart as a bunch of rocket scientists… oh wait.
Republicans take both Houses of Congress
In related news, Donald Trump's toupee saw its shadow on Election Day, which means two more years of gridlock.
25 best colleges if you want to be an accountant
This is actually the list of the 25 worst party schools in the country.
President Obama meets with Republican members of Congress
Mostly, because they are the only one's left.
African Lions are last big cat covered by the Endangered Species Act
Hey, if the Detroit Lions can be revived, anything can.
Pastor who prayed for Obama's death calls President 'Communist Bastard' with 'Whore Mother'
Amazing. I had no idea Leon Panetta was a pastor.
Former Massachusetts Senator Scott Brown loses NH Senate run
Buy your 'Scott Brown for Senator of Connecticut 2016' bumper stickers now.
South Carolina Senator Lindsey Graham reelected
Which really means he won six more years on 'Meet The Press.'
Amanda Bynes falls asleep on a couch in a shopping mall!
Your move, Lindsay Lohan.
New Zealand drops murder for hire charges against AC/DC's Phil Rudd
Man, at this stage of his career, he can't even get himself arrested.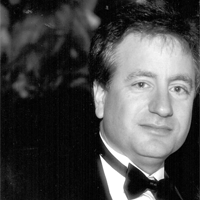 Latest posts by Paul Lander
(see all)