Making fun of the headlines today, so you don't have to
The news doesn't need to be complicated and confusing; that's what any new release from Microsoft is for.  And, as in the case with anything from Microsoft, to keep the news from worrying our pretty little heads over, remember something new and equally indecipherable will come out soon.
Really all you need to do is follow one simple rule:  barely pay attention and jump to conclusions.  So, here are some headlines today and my first thoughts: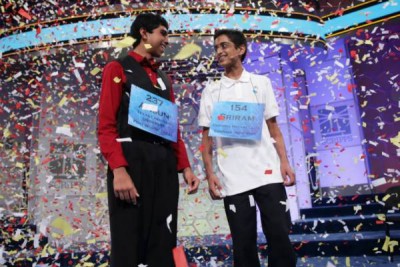 Gokul Venkatachalam, Vanya Shivashankar win 'National Spelling Bee'
After spelling their own names, everything else was easy.
'Jaws' turns 40
Can't wait for it's 70th, when it'll be known as 'Dentures.'
Sepp Blatter wins re-election as FIFA Prez
I can't be only one who thinks 'Sepp Blatter' sounds like another way to say Urinary Infection.
Cuba removed from US terror list
Word is, they'll be replaced by TLC.
Ex-House Speaker J. Dennis Hastert indicted on federal charges
Soon he could be 'Speaker of the Big House.'
Anthrax shipped via Fed Ex
I guess it's cheaper than the band taking a commercial flight.
'Saved By the Bell' actor Dustin Diamond convicted in stabbing
If you've seen his standup, this is closest he'll come to killing.
Martin Sheen: 'Charlie was on steroids'
Martin, wouldn't it be way quicker to just say what he wasn't on?
Smartphones may double as early quake sensors
Can't wait to hear Siri scream, 'Holy Shit! We're all gonna die!!'
George Pataki announces he's running for President
Surprising members of his family… that's he's still alive.
Happy 85th birthday, Clint Eastwood
Clint was seen celebrating with a love seat and a dining room set.
Flavor Flav arrested in the mother of all traffic stops
He was cited with a DWI – Driving While Irrelevant.
Ben Stein involved in a sexting scandal
Lawyers will now be playing 'Win Ben Stein's Money.'
Former Maryland Gov. O'Malley jumps into 2016 Democratic race
Because it's a way cheaper way to meet the Clintons than hire them to speak.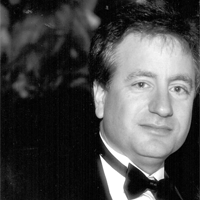 Latest posts by Paul Lander
(see all)