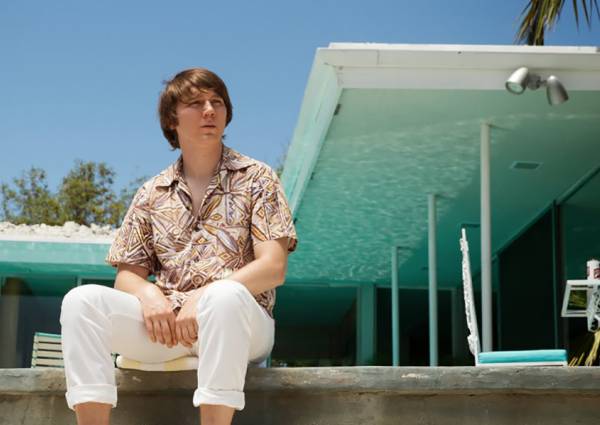 A Double Feature review by Gary Chew
A pair on this week's table. Both make you wait til the end to hear the title of the movie in song.
Who doesn't or didn't like the Beach Boys? I spun their stuff with gusto back on AM. Nothing like a good time at the beach. But shoreline partying is not so much what Love & Mercy is about. It's the isolationist policies enforced around the success of the Beach Boys' main man in the songwriting and musical concept department, Brian Wilson. This "day at the ocean in the bright sunshine" is darker than you might expect.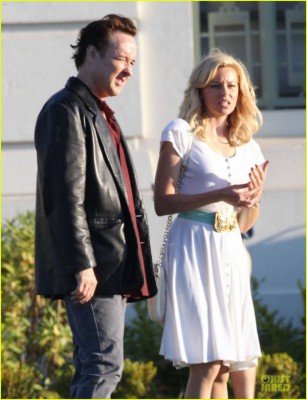 In something new for me in movie going, Paul Dano and John Cusack play Brian; Dano: the early years; Cusack, the later. The stretches of time are wound 'round one another and craftily sequenced. The recording studio scenes for the beach guys look real. But they can't be because actors are doing the characters and are but faint lookalikes of the legendary quintet.
Cusack portrays the more addled parts of Brian's life after all the group's success has long weighed down on him. Fame breeds people at the edge of the action who, if an opportunity arises, want to be in total control. That would be Paul Giamatti playing Dr. Eugene Landy, who finally became the warden of Brian's life. Landy was a psychologist and psychotherapist who, for a time, was Wilson's manager, handling most of what the songwriter did — even as to how many meds he took a day, their strength and when.
Elizabeth Banks plays an actual person too: Melinda Ledbetter, a former Cadillac saleswoman in the Los Angeles area. The film opens with Brian (Cusack) shopping for a top-of-the-line car. On the show room floor, Melinda doesn't immediately notice Brian's mental issues. A relationship between them blossoms and becomes the principal focus of the push-pull script that also holds added bumps for the group as it slips into conflict about future development of the Beach Boy concept.
The three leading players are so fine. Cusack, sort of fuzzy in his thinking; Dano, the generally upbeat Brian Wilson, spaced out on his sonic ideas while running the bunch through recording sessions; and Banks, the outsider who must negotiate the middle-aged Brian's desires and whimsies … and whether she might help him find liberation. I wouldn't miss Love & Mercy if I were you.
I'll See You In My Dreams doesn't draw its title from the song written by Isham Jones and Gus Kahn. Keegan DeWitt did it. At the top, I have to say that there's another I'll See You In My Dreams (1951). Doris Day starred. Curiously, Elizabeth Banks, in the movie just reviewed, reminds me some of Day.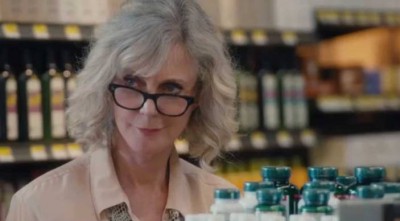 Another gal with blonde/graying tresses sparks a movie screen as much as Day and Banks do. She is Blythe Danner, the main woman in this Dream movie. We meet Carol (Danner) two decades past the time she lost her husband in a tragic plane crash. And here we are now watching her, after all this widowhood, having to "put down" her big, lovable dog, Hazel. Ugh, is there anything light and happy about this film? Yes. Of course.
That can be attributed in part to the rest of the cast: June Squibb, Rhea Perlman, Tulsa's own Mary Kay Place and Sacramento's own Sam Elliot. There are two newer, younger faces: Martin Starr does the role of Lloyd, Carol's pool boy and Malin Akerman is Katherine, Carol's adult daughter who visits from New York City. June, Rhea and Mary Kay play residents of a retirement home not far from Carol's place. Together they can play a mean hand of Bridge as they drink their Chardonnay.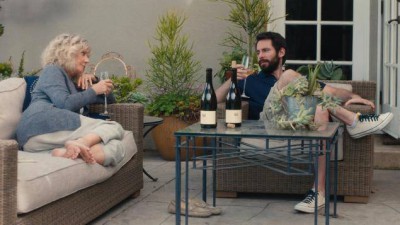 Lloyd first meets Carol at her backyard swimming pool. It's cleaning time. He helps her some with Hazel's passing. They begin a kind of mother/son association. It's good. They both get to know each other better after an evening of performing karaoke and swigging really good beer. As a young woman, Carol was, for a while, a singer in the East Village. Lloyd doesn't sing really too swell. But what a nice young guy he is!
About then, Bill (Elliot) pops up at the country club where Carol never plays golf. Bill wants to have lunch with Carol. Uhhhh, she says OK. Sam is unattached, retired and loaded. That's with money, but he does drink all kinds of wine as he and Carol enjoy sumptuous meals in more than just one scene. It looks like Bill wants to get serious.
And that's all I'm saying about this delightful, witty, amusing film that really doesn't go much of anywhere, but takes you and me, whatever our age, to that important place where stuff like love, loss and friendship are what really matter. It's delightful and sort of dreamy/silly. And don't forget to listen near the film's closing to the song Lloyd has written and sings for Carol. It's titled "I'll See You In My Dreams." Did I mention that neither the melody nor lyrics are composed by Isham Jones and Gus Kahn?

Latest posts by Gary Chew
(see all)