'Still faster than any other receivers, bullet in my leg or not' he claims
Plaxico Burress, wide receiver for defending the Super Bowl champions New York Giants, issued a contrite statement today trying to explain the recent self-inflicted bullet wound which occurred in a New York night club on December 1st.
"I always thought of my self as Superman out there on the field, so I wanted to see if it was true that Superman could outrun a speeding bullet. Guess not," said Burress. The bullet was made by Plaxico Products, Inc., which also makes many other goods, mostly plastic, and is the wide receiver's name sake. "My mama always liked their plastic food storage containers, so she named me after them," he said.
New York City mayor Michael Bloomberg said Burress could no longer be considered a hero in the city, saying, "He's no Superman, and he's not even in the same league as our Batman. I doubt he could even outrun a speeding train."
Burress posted $100,000 bail after being charged on one count of being a narcissistic jerk and two counts of second-degree criminal possession of a hand gun, as he did not have a permit for it. If convicted, Burress could face a prison sentence of 3 ½ to 15 years.
Teammate Antonio Pierce, who was with Burress at the night club, said, "Man, the boy's got no sense. I told him to get a head start on that bullet – hell, Plaxi's fast, but bullets start out at top speed – you got to get a running head start. I'd a been happy to pop a cap in his ass for him, if he just coulda fished that bisquit out of his sweat pants for me, but he always wants to do everything him self. Besides, he was stinking drunk."
His behavior may end up costing his team a chance to repeat as NFL champions. The Giants fined and suspended Burress with out pay for the final four regular-season games, which is expected to cost him roughly $206,000 per game check and perhaps a $1 million payment from his signing bonus, and the NFL may suspend him for all of next season. "Hell, I may even have to give up one of my two dozen Ferraris," said Burress when told the news.
Reported by Humor Times Sports Desk.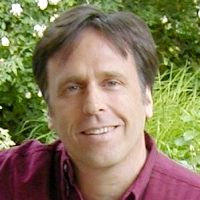 Latest posts by James Israel
(see all)