NASCAR-like sponsorships intended to help balance budget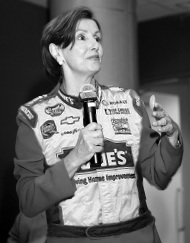 WASHINGTON, DC – Speaker of the House Nancy Pelosi announced today that the 111th Congress would be "proudly displaying" corporate logos on their suits, and many will even begin wearing special NASCAR-like uniforms to accommodate multiple logos.
"It's an extraordinary new agreement we've managed to work out with corporate America," said Pelosi. "The people demanded change and transparency, and this accomplishes both, while helping to balance the budget. It's a win-win for America."
While the Speaker acknowledged that the arrangement will reward congress members with private royalties as well, she insisted even that was "good news" for America, "as we won't need to raise our salaries quite as often."
While the House goes all-out with the new look, many senators say it's beneath the dignity of their chamber. "The whole thing is absurd," said Senator Barbara Boxer (D-CA), "it's beyond the pale. We should be reducing corporate influence on Congress, not selling out to it even more!"
Despite such objections from a few senators, the majority are donning the new logos. However, most have opted to keep their business suits, simply having logos sewn onto them.
"The Senate is all about tradition," said Senate Majority Leader Harry Reid, "and we have opted to stick with the suit and tie. But we want to show we are business friendly, so these stylish patches proved to be the perfect thing."
Plans are afoot to sell billboard space within the congressional chambers as well, with the prime spots, like the speaker's podium, fetching the biggest fees. Eventually, the naming rights to the U.S. Capitol will be auctioned off, according to sources who wish to remain anonymous.
Corporations are lining up to start the bidding, with Nike hoping to install a neon "swoosh" on the capitol dome and naming it the "Just Do It Congress," while Microsoft is placing their bid for a "Windows-on-the-World Congress" and a Microsoft logo lapel pin for all congressmen, replacing "outdated flag pins."
"Once you get going on this, all kinds of revenue-generating ideas pop up," said Senate Minority Leader Mitch McConnell (R-KY), "for example, we could sell ad space in bills, since lobbyists write them anyway, and even provide logo space on the bill covers! The possibilities are endless."
Reported by the Humor Times Capitol Press Bureau.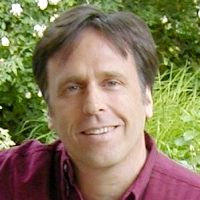 Latest posts by James Israel
(see all)