https://www.hulu.com/welcome?orig_referrer=https%3A%2F%2Fwww.humortimes.com&orig_path=%2Fwatch%2F299606%2Flate-night-with-jimmy-fallon-the-doors-sing-reading-rainbow-theme
From the "Late Night" show last Friday, another installment in Jimmy Fallon's music-legend-covering-unexpected-songs series that started with his Neil Young singing "Pants on the Ground." This time, Fallon performed a dead-on impersonation of Mr. Mojo Rising crooning the theme song to the classic children's educational program that begins, "Butterfly in the sky…"
From the Huffington Post website.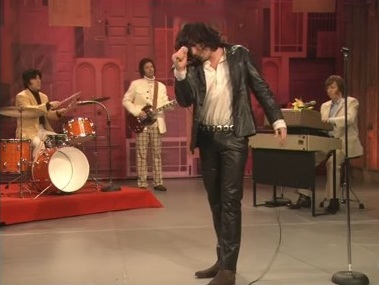 The following two tabs change content below.

The
Humor Times
is the "World's funniest news source!" Sure, we like to inform our visitors, but in a playful sort of way. We believe political satire is one of the best ways to help folks let down their defenses and see things in a new light, as well as to help bring haughty leaders back down to earth. Plus, it's just plain fun! The
Humor Times magazine
(delivered to your door 12x/year) is a great way to enjoy this brand of humor, it makes a wonderful gift, and
SUBSCRIPTIONS
are very affordable!

Latest posts by Humor Times (see all)