Super bill aims to solve all problems by requiring Americans to spend like never before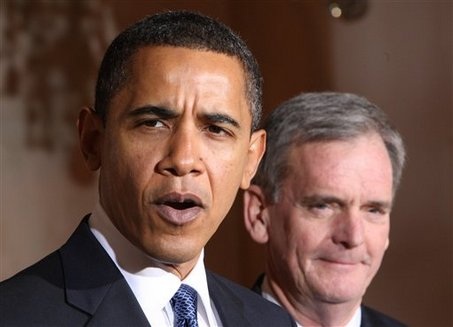 A Humor Times exclusive
WASHINGTON DC – President Obama signed historic legislation today that he said will "help us pull ourselves up by our own bootstraps." This was one big spending bill that even Republicans could get behind, because the spending will not be done by the government.
"Once we had decided to force Americans to pay for bloated health insurance premiums, we said, why stop there?" explained Senate Republican Mitch McConnell. "So we're stimulating the economy without hurting the vulnerable among us, including bankers. It's a win-win."
Indeed, the bill forces all Americans to buy not only health insurance, but one each of the following American-built items, whether or not they already own them: a new car, a hi-definition TV, 42″ or larger, and a HD package to go with it, a new cell phone and wireless plan, a home (condominiums ok), a major appliance (stove, refrigerator, etc), at least one piece of furniture and a plane flight or flights adding up to a minimum of 1,000 miles – all within two years. All citizens will also be required to spend at least $1,000 on holiday gifts this season, whether or not they celebrate Christmas.
"We will also encourage folks to open new credit card accounts, to help pay for it all," said Senator Max Baucus (D-MT), "and the bill mandates that credit card companies allow anyone to open one. We realized, of course, that we couldn't rightfully set any limit on interest rates them – after all, banks have already been through so much trauma, what with the credit crash and the stress of waiting to see whether we'd bail them out or not."
While consumer groups have cried foul, saying it's not fair to force people to buy poorly made American goods and go into deeper debt, Baucus says it's all been dealt with in the bill.
"As the great President John F. Kennedy once said, 'Ask not what your country can do for you, ask what you can do for your country,'" he explained, "so these folks need to stop whining and step up to the plate. Besides, we've thought of the problem of some lazy unemployeds not paying their bills – we'll be building debtor's prisons, which will also stimulate our prison industrial complex, one of America's greatest assets!"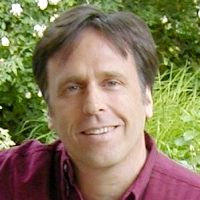 Latest posts by James Israel
(see all)