'Hard workers need to cut loose, I should know' he says
On a campaign stop in Iowa today, Newt Gingrich expanded on his plan to offer courses from the White House if elected.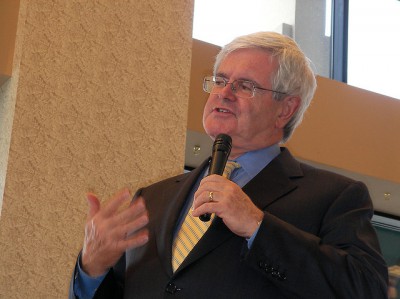 The self-proclaimed "ideas man" said his courses would be available free on the web, in a format similar to the University of Phoenix or Kaplan, "only a lot more fun."
"There's a lot of misinformation in college courses these days. So mine will set the record straight," he proclaimed to a supportive crowd. "But I won't be too strict a teacher, I know students need to cut loose now and then."
The former West Georgia College history and environmental studies professor said he was a good student in his day, "but I definitely knew how to party too."
So he would have some "fun time" built in to the course schedule: "This will be a full college course, but I know to stay fresh, students need to have fun. So after each morning's classes, I'll put on some rock and rap, and show videos of sexy young girls dancing," he said. "I expect students to dance along and really let loose. No deadbeats."
"And for those young women wanting to study dance, the girls in the videos will show you how to pole and lap dance. It'll be sweet."
"Hey, I've been around, as most of you know," he told the audience, which responded with some laughter and applause, "I'm no angel, as it says in the song. But I'm also smarter than all of you — so it just goes to show, a little fun can improve your learning abilities."
Still, Gingrich is no "anything goes" type of guy. "I signed the anti-gay pledge for a reason," he reminded the crowd. "Mostly to suck up to you on the religious right, of course. But also just because I'm an all-around bigot."
"Partying will always include 'getting it on,' naturally — but in my online college, you'll have to do it with the opposite sex, no matter your sexual orientation. If you're a homo, you'll learn the most valuable lesson of all — how to be normal."
And while partying will be a big part of Newt's "college experience for all," he promises he won't stand for "liberal pussies" upstaging his presentations. "I will personally pepper-spray anyone caught 'Occupy' protesting or any of that garbage. Tea partiers, of course, are free to promote their clean-cut views."
The school will be well-kept, Gingrich promised, and will teach young kids from poor neighborhoods to work to get ahead. "I call it 'No Poor Folk Left Behind.' All under-privileged youngsters will get to clean the bathrooms, mop the floors, and generally keep the White House spotless."
"I'll fire the current janitors," he said. "That way, they'll have time to take my courses and work towards a better life. It's win-win all the way around in a Gingrich White House."
Be sure to check out the hilarious video, "NEWT GINGRICH" — a Bad Lip Reading Soundbite!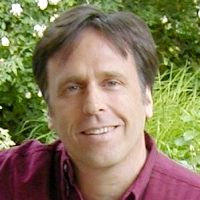 Latest posts by James Israel
(see all)