>Political economist and author Arthur Blaustein has created a quiz to help you decide whether Republicans or Democrats give you the most bang for your political buck.
POLITICS/ECONOMY QUIZ: Since World War II, which president, Democrat or Republican, was the best economic manager according to the following eight economic standards?
You can choose among six Republicans–(Eisenhower, Nixon, Ford, Reagan, and Poppa and Younger Bush)–and five Democrats–(Truman, Kennedy, Johnson, Carter, and Clinton).
Results below.
1. Greatest gross domestic product growth?
2. Biggest jobs increase?
3. Best after-tax personal disposable income rise?
4. Highest industrial production growth?
5. Biggest hourly wage jump?
6. The lowest Misery Index? (Lowest inflation + unemployment.)
7. The lowest inflation?
8. The largest federal budget deficit reduction?
Surprise! It's a Democratic sweep!
Answers: 1) (Truman), 2) (Carter), 3) (Johnson), 4) (Kennedy) 5) (Johnson), 6) (Truman), 7) (Truman), 8) (Clinton).
Confirmation of details can be found in the article,
"Republican Theories Don't Add Up" by Arthur I. Blaustein, excerpted with permission of Arthur Blaustein.
Arthur Blaustein is the former chair of President Jimmy Carter's National Advisory Council on Economic Opportunity, and teaches social and economic policy at UC Berkeley. The author of four books, his most recent book is: "Make a Difference: Your Guide to Volunteering and Community Service."
Links: Gross Domestic Product and Stock Market Gain Much More under Dems than Republicans:
http://pull.xmr3.com/p/990-B39F/42431503/clickto1_e.com-economy-other-demovsrep.html
http://pull.xmr3.com/p/990-7B91/42454988/clickto2_21-markets-election_demsvreps.html
http://pull.xmr3.com/p/990-7FE4/42418513/http-www.economagic.com-popular.html
http://pull.xmr3.com/p/990-EC10/42454992/http-www.bls.gov-.html
Other analysts:
Campaign for America's Future: Robert Borosage.
Economic Policy Inst.: Jared Bernstein, Larry Mischel.
Center on Budget & Policy Priorities: James R. Harney.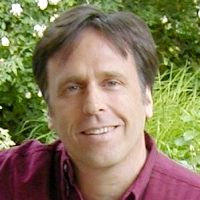 Latest posts by James Israel
(see all)