The Super Bowl in Indianapolis Sunday generated about one hundred million dollars in wagers according to Las Vegas sports bookies. That is as it should be. The whole purpose of Super Bowl weekend is to teach kids that there is more to life than poker.
NFL Hall of Famer Archie Manning on Sunday can boast two sons to have quarterbacked four Super Bowls. Each son has had one hundred million dollar deals. Archie Manning is wasting his time appearing at autograph shows with all he could make at the Breeders Cup.
Facebook went public Thursday, issuing an initial public stock offering to Wall Street brokers. They raised five billion dollars in one day. To launch the bidding, stockbrokers reminded investors that Facebook's got eight hundred million users, second only to heroin.
Donald Trump declared Thursday he is endorsing Mitt Romney for president. It was a last-minute switch. The Donald was all set to endorse Newt Gingrich but when Mitt Romney said Tuesday he doesn't worry about poor people, Trump had to go with his heart.
Mitt Romney said Tuesday he wants to help middle-class Americans, adding that he's not concerned about the poor because the safety net will always be there for the poor. It showed real courage. He is the first leader to stand up to the poor since Marie Antoinette.
Newt Gingrich in Nevada Thursday countered Mitt Romney's comment that the poor always have a safety net, with Newt saying the poor need a trampoline instead. Newt should have said a ladder. A trampoline's like a stimulus package, the up is just temporary.
CBO director Doug Elmendorf told Congress the U.S. economy will stay weak through next year. He added unemployment will remain high. To stay in power, Democrats are going to have to plant crack cocaine and child pornography on every Republican candidate.
Advertising Age reported Friday the GOP presidential candidates are buying TV ads on the Weather Channel. It's begun to affect the weather reports. Last week the weather announcer said that a tornado swept through Alabama as a favor to Nancy Pelosi's donors.
Pfizer recalled a million birth control packs after discovering the pills got mixed up in the packages. Taking the pills results in a higher chance of pregnancy. The good news is, the Catholic Church doesn't mind that the health care bill forces their hospitals to pay for them.
President Obama told the National Prayer Breakfast his desire to raise taxes on the rich is inspired by the Bible. It's true. He's especially fond of the story in Genesis where God tells Abraham not to sacrifice his son Isaac, but instead to take a member of the Romney family.
President Obama's six-year-old Chrysler was offered at auction on eBay Wednesday for a price of one million dollars, but nobody bid on it. This cements his legacy. Barack Obama is now the first president since Richard Nixon that nobody will buy a used car from.
China bought two million acres of farmland in Venezuela to grow soybeans Friday. It is to feed China's cows, to feed China's new addiction to burgers. For five thousand years the Chinese people were too cultured to eat with their hands, and then McDonald's arrived.
Senator John McCain and Tom Harkin introduced a bill to take the one-dollar bill out of circulation. First George Washington loses his birthday holiday and now his portrait on the money. You can be the Father of our Country, but if you're found to have grown tobacco, distilled whiskey and killed Indians your money's not welcome in today's America.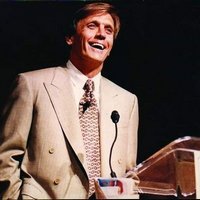 Latest posts by Argus Hamilton
(see all)