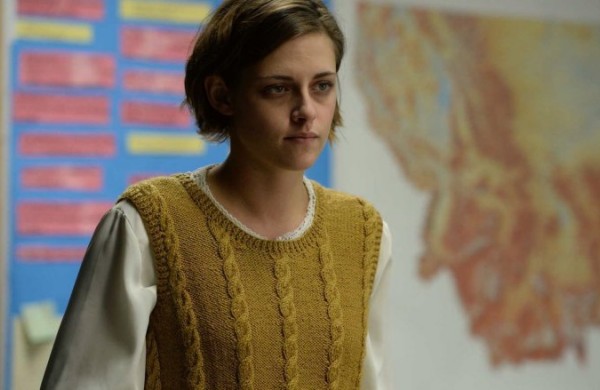 "Certain Women" – a film review by Gary Chew
An early example of minimalist filmmaking is Alfred Hitchcock's Rope. More recently, minimalist movies that have come our way are Jim Jarmusch's Down By Law with Tom Waits; Alfonso Curarón's Gravity with George Clooney and Sandra Bullock; and a superb far out sci-fi trek that Jonathan Glazer takes everyone on in Under The Skin with Scarlett Johansson. (I so totally recommend Skin to you.)
Kelly Reichardt's just-out feature titled Certain Women seems to be a minimalist piece as well, but it only takes you to Montana, keeps you there… and is totally devoid of anything approaching the far out. More to the point, it's terribly so much about what is ordinary, bleak and mundane, although Women has three well-known and respected actors: Kristen Stewart, Michelle Williams and Laura Dern.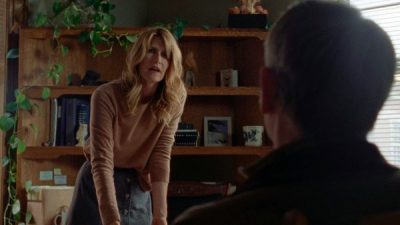 Williams has done other movies for Reichardt, while Stewart is a first timer on Reichardt's roster. Stewart has peeled off from her vampire regimen to at least give one excellent performance. See her in The Clouds of Sils Maria with Juliette Binoche. (You won't be sorry. Stewart outshines Binoche.)
The maximum I could get out of Certain Women is that it keeps everything to a complete minimum… except for the time getting to the end of most scenes. I waited much longer than I wanted for this film to do something and make a point or offer a message other than "loneliness is a bitch for everyone, especially those living in Montana in wintertime."
Laura (Laura Dern) is a middle-aged attorney in a small, drab Montana town. She's being annoyed by one of her male clients. He's been injured on the job and isn't getting what he thinks the law should allow him as far as his former employer is concerned. He's angry and in a tense moment of bluster says he may have to shoot someone. He doesn't. But the threat puts him in the joint just the same. It takes a lot of time to get to that moment when he doesn't gun anyone down. (Sorry for the spoiler, but I may be doing you a favor.)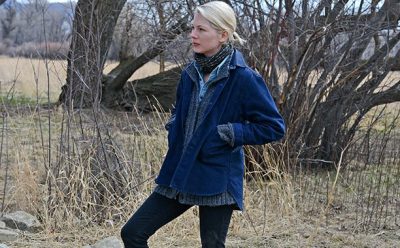 Gina (Michelle Williams) plays the wife of a man who's building the family a home outside town. She, her husband and their teenager daughter are living in a tent until the home is constructed. Talk about rural funky.
The action that comes with Gina deals with a simple visit to an older man who lives alone in his rural home. The man has a large pile of cut stone in his front yard. The married couple spend more than a good deal of time chatting with the man about buying the stone for part of the new home about to be built. (How exciting can a movie get?)
Beth (Kristen Stewart) lives about five hours time from the town in which Laura and Gina live. Weekly, Beth must drive to the town and teach an evening class. Stewart's role has her working at a law firm in her town that is, as I remind you, five hours away.
Another young woman named Jamie (Lily Gladstone) also resides in Laura and Gina's town. Just by chance, Jamie happens to see a few cars pulling into the parking lot of the local school where Beth shows up each week for the class she teaches. Jamie merely walks into the classroom, sits down… unknown to any of the other people in the room… and from a back-of-the-room desk, begins to slip into girl love with Beth. Jamie quietly sits and looks happily at Beth as the class proceeds.
After each session Jamie attends, she and Beth go to the local not-so-hot diner. Jamie watches Beth consume an unappetizing meal, then waves goodbye to her as Beth's car pulls away for its five hour roll back to the other Montana burg. Finally, Jamie comes to the class riding one of the many horses she takes care of for her living. She invites Beth to get on the horse with her and they ride to the diner. (Sorry if I'm going too fast for you as the story unfolds.)
Nothing much happens between Beth and Jamie, although the "elephant that's in the room" insofar as Jamie's attachment to Beth is a loud innuendo reminiscent of that memorable 1977 film starring Richard Burton and Jenny Agutter called Equus. (You may wish to hold your horses before deciding Certain Women is a movie you will see.)


Latest posts by Gary Chew
(see all)