Making fun of the headlines today, so you don't have to
The news doesn't need to be complicated and confusing; that's what any new release from Microsoft is for. And, as in the case with anything from Microsoft, to keep the news from worrying our pretty little heads over, remember something new and equally indecipherable will come out soon
Really all you need to do is follow one simple rule: barely pay attention and jump to conclusions. So, here are some headlines today and my first thoughts: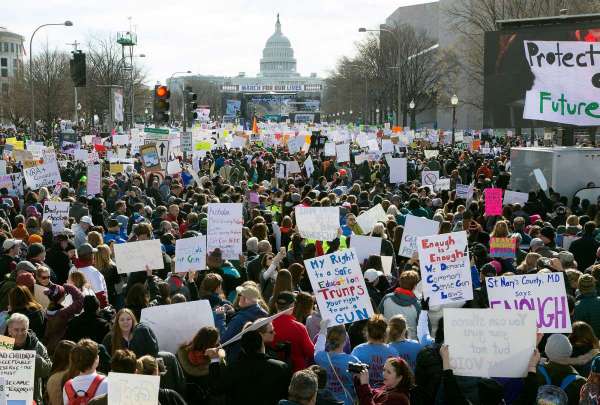 'March for Our Lives' could be the biggest single-day protest in D.C.'s history
Who said Trump couldn't fill the DC National Mall?
Flight attendant orgy denied by airline despite being caught on camera
Guessing they didn't work for Virgin Atlantic.
Stormy Daniels reportedly passed lie detector test on Trump affair
…and let's face it, she's not that good an actress.
Bloomberg: Mark Zuckerberg is the biggest mover on our Billionaires Index. He lost $4.92 billion today
Put away the tiny violins, he can still afford Starbucks. And, I don't mean just a double Venti, I mean, Starbucks, the whole company.
Toys 'R' Us to close all its stores
Now if you want to play with kids' toys for free you gotta go in the back of Roy Moore's van.
Trump: 'Special Council is told to find crimes, wether crimes exist or not'
If the spelling police were on the case, Trump would already be serving a 'lif sentince in preson.'
DEVELOPING: Facebook suspends political research firm Cambridge Analytica
Proving never trust a company that sounds like a type of font.
Toys 'R' Us founder Charles Lazarus has died at 94
In lieu of flowers, someone give Geoffrey Giraffe a job.
It's 'World Poetry Day'
Shout out to the girl from Nantucket.
Uncertainty in the White House as more staff shake-ups loom
Damn, with all the firings the White House is so empty, you'd think Trump turned it into one of his casinos.
O.J Simpson says Colin Kaepernick 'made a bad choice in attacking the flag'
No word if he took time off from looking for real killer to make the statement.
Trump says 'crazy Joe Biden' would 'go down fast' if he physically assaulted him
… looks like Trump has Biden confused with the Stock Market.
Ex-Playboy model, Karen McDougal, sues for right to break silence on alleged Trump affair
She was going to write an article but knew people would only look at her picture.
On this date in 1959 President Eisenhower signed the Hawaii statehood bill
… officially marking Hawaii's no longer being a part of Kenya.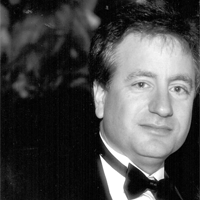 Latest posts by Paul Lander
(see all)