Q: Janice and Edward have been married for twelve years. They have two children. Edward is an accountant. Edward and Janice have sex once a week, on Wednesday night at 9:15. Sex lasts for three minutes — until Edward comes. Then Edward falls asleep. Janice has tried wearing provocative clothing, has hinted about foreplay and has read aloud pertinent Cosmo articles on this subject, but Edward refuses to help her reach orgasm. Is there a solution to Janice's problem?
A: Yes — the new .44 magnum from Dan Wesson Arms, a snubby with plenty of firepower and admirable accuracy. Great for quick, close-in action shooting. Wham, ban, thank you — BLAM!
Q: Jay and Susi are expecting their first baby in June. Susi is totally overcome with morning sickness. She feels achy and headachy and just generally lousy all the time. But Jay refuses to give up poker-playing evenings with his pals to stay home, fix Susi banana splits, and accompany her back and forth to the bathroom. What can Susi do to keep Jay at home?
A: Susi can keep Jay at home — permanently — with the Smith & Wesson "Lady Smith." The Lady Smith chambers the .38 Special and is surprisingly accurate at short distances. And the words "Lady Smith" are sculpted right on the gun, for that personal touch.
Q: Harold has been going out with Samantha for five years but won't marry her. She adores him and is ready to settle down, but Harold says he isn't ready to commit. Plus, he two-times and three-times her, going out with scads of other women. Samantha is getting fed up with Harold's immature, selfish behavior and would like to stop his running around. What's the answer?
A: There's no simple answer to a problem like this. There are a number of options open to Samantha. There's the American Derringer Semmerling LM-4 and the Beretta Model 84BB. There's also the Browning Buck Mark Varmint, the Bersa Model 85, or the Colt Lightweight Commander. Or even the Colt Mustang Pocket Lite. Samantha has some tough choices to make. She should probably consult her minister, spiritual advisor, and/or horoscope to help her with an important decision like this one.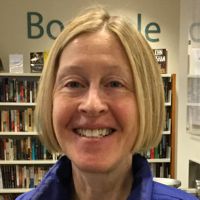 Latest posts by Roz Warren
(see all)