Tsk tsk… All your fault! World economic collapse all because a few people reached too high! Yeah, sure, and if you believe that (sadly, the corporate-owned media has convinced people it's true), then we've got some bundled toxic derivatives to sell you!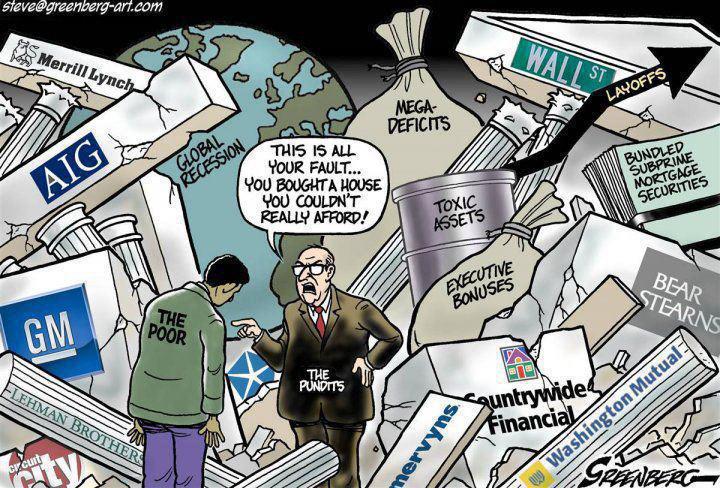 See more cartoons by Steve Greenberg.
The following two tabs change content below.

The
Humor Times
is the "World's funniest news source!" Sure, we like to inform our visitors, but in a playful sort of way. We believe political satire is one of the best ways to help folks let down their defenses and see things in a new light, as well as to help bring haughty leaders back down to earth. Plus, it's just plain fun! The
Humor Times magazine
(delivered to your door 12x/year) is a great way to enjoy this brand of humor, it makes a wonderful gift, and
SUBSCRIPTIONS
are very affordable!

Latest posts by Humor Times (see all)