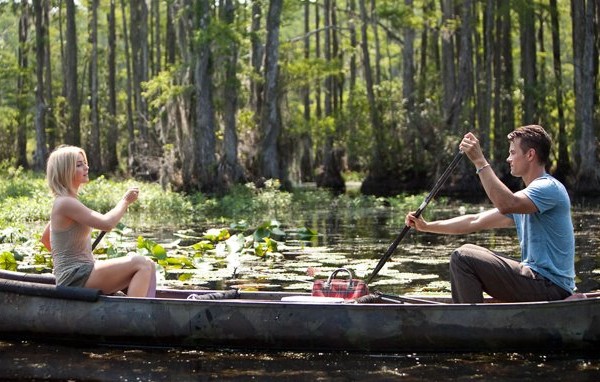 "Safe Haven" — a film review by Gary Chew
Although I've often needlessly harped about the term "safe haven" being redundant, the new, so-titled Lasse Hallström film is all fuzzy with warmth as well as being edgy, scary stuff that's surely an attention-holder for its two-hour run.
The Swedish director is a favorite of mine. Hallström's sentimentality occasionally gets waist deep, but I always tend to keep a spot in my head for films of his – "The Cider House Rules," "What's Eating Gilbert Grape?" and his more recent "Salmon Fishing in Yemen" will stay with me until the synapses unplug.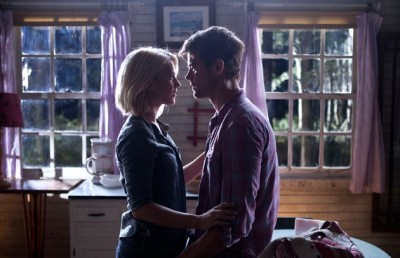 The busy Nicholas Sparks wrote the novel which gave rise to the "Safe Haven" script. Sparks, who grew up some in Fair Oaks, is keen on romance that's mostly pure and lasting, usually set in the southern tier of the United States, along the coast.
"Safe Haven" is just that. After opening on a rainy night in Boston, Katie (Julianne Hough, pronounced "huff") is fleeing Bean Town on a bus headed for Atlanta. A Boston detective is after her in the bus terminal, but she slips away.
Flashbacks show Katie, earlier, being party to a bloody altercation in Boston that has the body of man on her dining room floor. Then Katie is shown racing next door to a neighbor lady's house.
Later and several hundred miles to the south, Katie's bus stops in a picturesque coastal village. Katie takes the opportunity to "let" the bus go on to Atlanta without her. She anonymously settles in with warmth and welcome there, and what looks to be a new future for her with a young man who runs a local grocery shop.
His name is Alex (Josh Duhamel, the 'h' is silent), a widower with two very neat kids. Lexie (Mimi Kirkland) will charm you out of your theater seat. Lexie's older brother, Josh (Noah Lomax) is not charming. He's still troubled by the death of his mother, whom Lexie doesn't really much remember.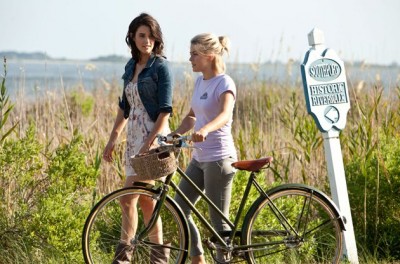 Alex still grieves the passing of his wife, but is a great dad and a push-over, I guess you could say, for the lovely Katie's sudden arrival.
The sweet warmth for Katie, now away from the "darkness" that caused her to flee Boston, is interrupted, intermittently, by the machinations back in Massachusetts to find this attractive woman who is not so sociable in her new surroundings…just yet.
Katie isn't even inclined to get tight with another slightly older woman named Jo (Cobie Smulders), who also lives alone not far from Katie's quaint shack-like digs, nestled in a sequestered wood not far from the village. Katie rented her place after landing a waitress job at a village eatery.
Eventually, there's needed girl-talk with Jo, and a budding relationship with Alex, Lexie and the recalcitrant Josh.
All the while, the Boston detective, Tierney (David Lyons), is persistent in learning Kate's whereabouts. "Safe Haven" relates his progress and movements south.
Fundamentally, "Safe Haven" is a movie for young women. The connection between Katie's and Jo is real. Both are confident and well-grounded and Alex is the paragon of good husbandry: good looking, tall, sensitive, generous, dependable. What's not to like, ladies?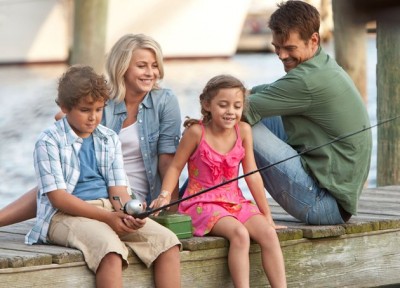 Something I look for in a movie is how children come off playing their parts. "Safe Haven" shows that Hallström knows precisely what he's doing directing kids. Both Kirkland and Lomax couldn't be more natural. They give spark to the film, and not just a few laughs – especially Lexie.
The plot is presented in a way that enhances pay-off time when it comes for "Safe Haven." But sometimes the script (by Leslie Bohem and Dana Stevens) is opaque and seems incomplete, if not a bit confusing.
This is a squeaky-clean motion picture in terms of how things appear in it: neat, but casual clothing worn by the players, all things in their place, seemingly with no problems afoot other than "what's up" with the heroine of the piece; and isn't she comely…yet, what's with the Boston detective out to find her, and how will the dreadful circumstances in Katie's past affect the film's outcome?
Then, after that all plays out, there's something else to take home with you. Interest piqued enough?
"Safe Haven" – a safe bet, for sure, guys, on Valentine's Day.

Latest posts by Gary Chew
(see all)