"How About Never? Is Never Good For You? My Life In Cartoons" – a book review
Bob Mankoff, the The New Yorker's cartoon editor since 1997, has written a new book with a title inspired by his own most popular cartoon: "How About Never? Is Never Good For You? My Life In Cartoons."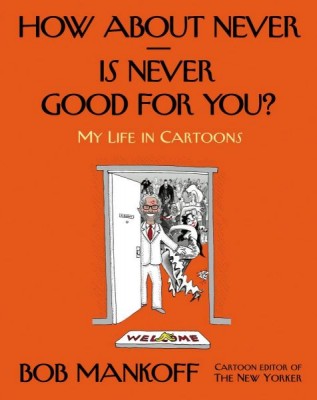 It's part memoir, part cartooning how-to, part (dishy!) behind-the-scenes look at the magazine, and 100% fun.
Mankoff not only shares the story of his own life and cartooning career, but throws in a concise and illuminating history of cartooning itself, with a special focus on the evolution of the "New Yorker" cartoon. (During the Tina Brown era? Sex cartoons were in! During the William Shawn era? Not so much.)
We get a nuts-and-bolts look at what makes a cartoon work, with "do" and "don't" examples from popular "New Yorker" cartoonists. Plus a wealth of sound advice for any creative person. "To get good ideas in any field," Mankoff suggests, "the best method is to generate lots of ideas and throw out the bad ones."
In "How About Never?" he shows us the editorial process used to select the 17 cartoons that appear in each issue. He even includes tips for winning the Caption Contest! (With entertaining examples of submitted captions, both inspired and abysmal.)
There's a laugh on just about every page, including terrific 'toons by Mankoff himself, as well as other "New Yorker" pros, both old-timers and up-and-comers. James Thurber! Roz Chast! Liza Donnelly! Sam Gross!
What's not to love? Once you've picked "How About Never?" up, when will you want to stop reading this gem? The answer should be obvious.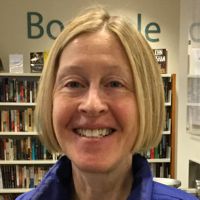 Latest posts by Roz Warren
(see all)