Making fun of the headlines today, so you don't have to
The news doesn't need to be complicated and confusing; that's what any new release from Microsoft is for.  And, as in the case with anything from Microsoft, to keep the news from worrying our pretty little heads over, remember something new and equally indecipherable will come out soon.
Really all you need to do is follow one simple rule:  barely pay attention and jump to conclusions.  So, here are some headlines today and my first thoughts:
Macklemore denies he was mocking Jewish stereotypes with tour costume
In his defense, he did write a song about buying stuff at a discount.
Chipotle to gun owners: 'Don't bring guns into restaurant'
Apparently, the food is fresh, but not that fresh.
NH Police Commissioner who called President Obama the N-word has resigned
Now he can pursue his dream to own an NBA Team… oh wait.
Rabbi, Muslim leader to join Pope on trip
I can't be only one hoping at some point they walk into a bar.
Kim Jong-un's 'executed' ex-girlfriend seen alive on North Korean TV
Apparently, letting her live in North Korea is even worse punishment.
'The Expendables 3' cast's trip to Cannes
At their ages, it's more like lots of trips to the can.
Pat Sajak: 'Global warming alarmists are unpatriotic racists'
Damn, I would have never gotten that puzzle solution.
Howard Dean tells Republicans: 'Leave America, go back to Russia'
Statements like that qualify Dr. Dean for a job as a game show host.
New Jersey is cracking down on offshore online gaming
Not surprising that Governor Christie would be against a casino that didn't include an All-You-Can-Eat Buffet.
The Moon is 100 million years younger than thought
So, I guess it doesn't look so good for its age, after all.
Duggars visit fertility doctor to see about having a 20th kid
That woman's vagina doesn't need an Ob/Gyn, it needs a crossing guard.
Peyton Manning gives UVA's commencement speech
At the end, he threw his cap in the air, Richard Sherman intercepted it and ran it back for a TD.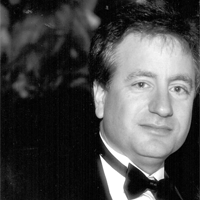 Latest posts by Paul Lander
(see all)