Making fun of the headlines today, so you don't have to
The news doesn't need to be complicated and confusing; that's what any new release from Microsoft is for.  And, as in the case with anything from Microsoft, to keep the news from worrying our pretty little heads over, remember something new and equally indecipherable will come out soon.
Really all you need to do is follow one simple rule:  barely pay attention and jump to conclusions.  So, here are some headlines today and my first thoughts:
Bill Murray crashes bachelor party, offers sage advice
He came back next day and offered same advice, then the next day, and the next…
Happy National Hamburger Day
Remember, when celebrating be safe and use a condiment.
Costa Concordia cruise ship to be refloated in July
No word, if coupons to the buffet are still good.
'Duck Dynasty' star Phil Robertson says GOP needs religion
And, 'these marked down Duck Dynasty t-shirts and coffee mugs…'
Ford announced a large recall
Unfortunately, none were named Rob.
Jay Carney unexpectedly resigned as White House Press Secretary
Doctors say it could take months for the spinning to stop.
Circumcision rates declining in US hospitals
However, keep in mind the evidence for this is circumcisional.
VA Secretary Eric Shinseki resigns
Although, by the time the VA is done with the paperwork he might not actually step down until 2020…
Data Pirates of the Caribbean: 'NSA recording every cell phone call in the Bahamas'
Not for the info, they think the accents sound cool.
Joe the Plumber to UCSB Parents: 'Your dead kids don't trump my guns'
Embarrassing Joes and plumbers everywhere
Pope, Netanyahu spar over Jesus' native language
Really? Nowadays, everyone with that name's native language is Spanish.
L.A. Kings beat Chicago Black Hawks, move on to Stanley Cup Finals
Donald Sterling is happy.  Not because L.A. won, but because a team with word 'black' in it lost.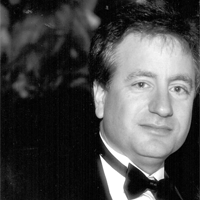 Latest posts by Paul Lander
(see all)