Making fun of the headlines today, so you don't have to
The news doesn't need to be complicated and confusing; that's what any new release from Microsoft is for. And, as in the case with anything from Microsoft, to keep the news from worrying our pretty little heads over, remember something new and equally indecipherable will come out soon.
Really all you need to do is follow one simple rule:  barely pay attention and jump to conclusions.  So, here are some headlines today and my first thoughts:
Oakland Raiders, Dallas Cowboys brawl during practice
Word is Tony Romo threw a punch which was intercepted and run back for a touchdown.
News: Man mugged as he exits Starbucks
The real news is that he had any money left.
The President's approval rating hit a new low
If it goes any lower they have a name for those people… Congressmen.
Kiefer Sutherland made Freddie Prinze Jr. want to quit acting
Now, if only we could get Kiefer to sing with Justin Bieber.
Bill Gates geeks out on the Ice Bucket Challenge
Ironically, like Windows, he froze three times before he got right.
Earthquake: 3.4-magnitude quake struck 5 miles southeast of Malibu
No movement was reported on Bruce Jenner's face.
Governor Cuomo signs law lowering New York City speed limit to 25
In hopes someday traffic will allow someone to go that fast.
Ferguson Police Chief turns to Hannity to handle his PR
I guess Donald Sterling was still tied up in court.
Study: 63% of all human speech occurs under breath
98% if you're working as a waiter or waitress.
Woman finds Nazi symbol etched in sandwich bun
She realized it when the bun overran her French fries.
A 50-year-old British man died after a vibrator became stuck in his rectum
Rectum?  Damn thing killed him.
Fans go ballistic on Twitter after discovering the Teen Choice Awards are rigged
Probably bad time to talk to them about Santa and the Easter Bunny.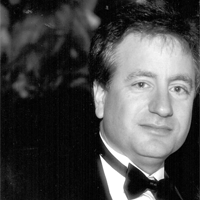 Latest posts by Paul Lander
(see all)