Making fun of the headlines today, so you don't have to
The news doesn't need to be complicated and confusing; that's what any new release from Microsoft is for. And, as in the case with anything from Microsoft, to keep the news from worrying our pretty little heads over, remember something new and equally indecipherable will come out soon.
Really all you need to do is follow one simple rule: barely pay attention and jump to conclusions. So, here are some headlines today and my first thoughts:
Creepy clowns stalk California town
No word if anyone got the license plate of the one car that drove off with all 40 of them.
5 of the last 12 Nobel Peace Prize winners have been Muslims
6, if you watch FOX News and count President Obama.
Gwyneth Paltrow to President Obama: 'You're so handsome I can barely speak'
If only the President was a little handsomer.
New York State trying to put a "Women's Equality Party" on the ballot
The only problem is each vote will only count as 77% of a normal vote.
'The Flash' among fall TV's best shows
And, for those wondering, it is not about Stephen Collins.
US Hospitals are prepared for Ebola, experts say
They should send in Kobe Bryant to deal with it. Because once he catches something he never shares it.
NATO can put troops wherever it wants, new Secretary-General says
And, then added, 'I sunk your battleship!'
Happy Birthday, Sharon Osbourne
Or, as Ozzie put it, 'Hufvjy bidgyhghy'
Seattle votes to change Columbus Day to Indigenous People Day
For Seattle, that means it's a celebration of hipsters and tech geeks.
A Delaware 4-year-old brought 250 packets of heroin to pre-school
Parent: Oh, you said 'your turn to bring snacks' not smack.
Palins started second fight after cops arrived
No word if Putin called to have them keep the noise down from his house.
Ebola can attack the human brain
Making Congress safe.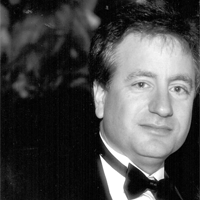 Latest posts by Paul Lander
(see all)