InBev is trying to create a single beer behemoth
OK, that's it — no more Mr. Nice Guy from me when covering the avarice and arrogance of corporate power! Their monopolistic grabfest has now turned personal.
It's about beer, the nourishing nectar of a civilized society. From my teen years forward, I've done extensive and intensive consumer research on the brewer's art, from the full array of ales to the most substantial of stouts. I weathered the depressing era of the 1970s to 2000, when Budweiser, Miller and a couple of other nationalizers of bland beer forced a diversity of livelier regional brands in our country out of business. And I rejoiced in the last decade or so as a flowering of upstart craft and new micro-brews has spread from city to city, creating an abundance of real gusto and local flavor from coast to coast.
However, ye who savor the flavorful hops and grain, do not just sit on your duffs, doing 12-ounce elbow bends at our favorite brewpub, for here come the Big Brew Bastards again, bigger and more menacing than ever. In fact, they've gone global, wielding their predatory marketing clout and political muscle to rule Beer World once and for all. SABMiller, now a South African conglomerate, is trying to take over Heineken, the world's third largest beer maker. But Anheuser-Busch, now owned by a Belgian-Brazilian monopolist called InBev, is trying to buy SABMiller, creating a single beer behemoth that would control a third of all beer sales in the world. In our US-of-A, the monopolization is worse, with InBev and SABMiller effectively controlling three-fourths of our beer market. That duo could soon become uno if InBev swallows SABMiller, leading to higher prices, lower quality and fewer choices.
Meanwhile, the red-white-and-blue icon of American beer — Pabst Blue Ribbon — which dates back to 1844 and is a merged conglomerate that now owns Colt 45, Old Milwaukee and Schlitz, is being bought by a Russian brewer. Where is Teddy Roosevelt and his trust-busters when we really need them?
It's bad enough that the goliaths of Big Beer are consuming each other in a new round of mega-mergers that will mean fewer choices and higher prices — but the really bad news is that they're also going after the one bright spot on tap in bars all across the country: Craft beers.
These are not merely beers, but jewels of the brewers art — yeasty, hoppy and malty local delights with unique, deep flavors that put the "fizzy yellow" suds of those mainstream conglomerate beers to shame. And, not surprisingly, while the sales of Big Beer's fizz are declining, the craft brewers are up by 17 percent last year alone; meanwhile, the number of craft brewers has nearly doubled since 2010.
The giants have noticed … and are responding. By making better beer? Don't be silly. Instead, they're trying to co-opt the good, local beer makers and dupe consumers by pretending that the likes of Bud and Miller are "craft" brewers, too. How? Two ways.
First, they've created false fronts like Blue Moon Brewing Company, Tenth & Blake, and Green Valley Brewery, pretending to be upstart independents. You won't see the name of MillerCoors (SABMiller), or Anheuser-Busch on the labels — but those are the macro-brewers that own and make such ersatz micro-brews as Blue Moon, Killian's and Shock Top.
Second, the deep-pocketed beer behemoths are simply buying up such small craft brewers as Goose Island (Anheuser-Busch) and Leinenkugel (MillerCoors). Again, they're co-opting the imagery of cool independents, but — shhhh — it's the same old Big Beer hiding behind the small-guy labels.
When all else fails, the giants get thuggish, using their marketing muscle and political punch to knock the craft beers out of bars and off the shelves. But the independents are scrappy — and it's up to us quaffers of real beer to stand (and drink) with them. Cheers!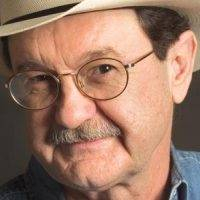 Latest posts by Jim Hightower
(see all)