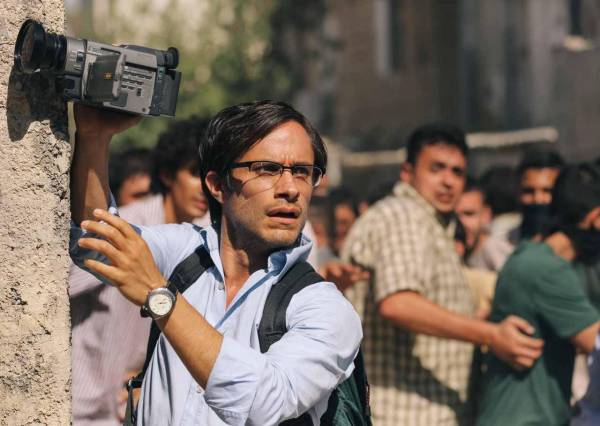 Rosewater – a film review by Gary Chew
Now we know how Jon Stewart directs a movie. It's like how he dresses on his crazy and perceptive Comedy Central program we've come to love, called the The Daily Show. His wardrobe never calls attention to itself … always straightforward and slightly understated. I don't think I've ever seen him wear any power ties or designer jackets that make my TV set go nuts.
At the same time, besides being hilariously funny, we have come to learn that the back story of The Daily Show reaches deeply into issues confronting and confounding America. It's where some Americans get their news and don't have to mourn as much getting it. But this is neither about Stewart's taste in clothing nor his program. It's only to say how he's directed his first movie and the substance he's put to it.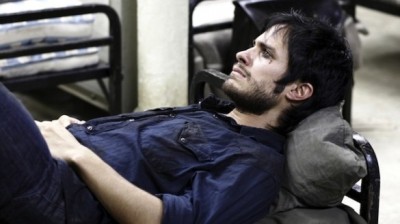 Stewart doesn't get in the way of Rosewater. Some directors seem to come up to their own camera lens while rolling and "shout" into it, "I'm the man doing this picture by God, and don't you ever forget it!" Stewart just lets his story get in the way, so to speak … a story he's drawn from an original book by Maziar Bahari and Aimee Molloy titled Then They Came For Me: A Family Story Of Love, Captivity And Survival.
Jason Jones, one Stewart's quasi-correspondents, did a Daily Show interview (aren't they funny?) with Maziar Bahari in 2009. The bit related to Bahari's reportage prior to Mahmoud Ahmadinejad's win in the presidential election that year. Bahari was subsequently imprisoned by Iranian authorities for 118 days after his presentation of the street violence he filmed in Tehran. His Iranian jailers claimed that Bahari was a spy because of the comic accusation Jones had injected into The Daily Show interview. There are no sharp senses of humor in the Iranian power structure it seems. Even Stewart has been accused by Iran State TV of being funded by Zionists and working for the CIA.
All this would be pretty funny if Bahari, his family and pregnant fiancé hadn't suffered greatly at the hands of Ahmadinejad's subordinates. Much of the picture deals with Bahari's brutal interrogation and intermittent torture. These moments also show how the minds of people who do their duty at the behest of a theocracy work. For me, that's the creepiest part of Stewart's important motion picture.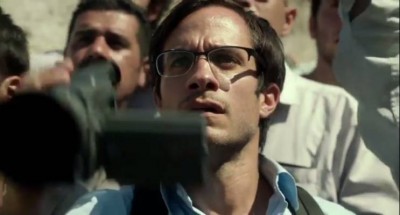 The fine Mexican actor, Gael Garcia Bernal gives an excellent performance as Bahari. I best remember Bernal in the striking Alfonso Cuáron film Y Tu Mamá También. Danish-born actor Kim Bodnia is memorably menacing as Bahari's prison tormentor.
Rosewater's most important takeaway for me related to our constitution's first amendment. You know, all the stuff about freedom of speech, freedom of expression and the separation between that which is religious and that which is governmental. Rosewater gives anyone who sees it a lot to think about … right now and right here.
Perhaps Jon Stewart feels he may have contributed to the ordeal Bahari endured in an Iranian prison. How cool: a Jew giving support to a Canadian-Iranian journalist who was brought up around strong Islamic religious symbols in Tehran by his mother and older sister. Stewart begins the film with a young Bahari's remembrance of the redolence and religious significance rosewater.
Jon, if you ever were on the hook, you're off of it now.

Latest posts by Gary Chew
(see all)