The Snoop Dogg for President campaign starts now
The 2016 race for the White House has gotten far more interesting  now that Snoop Dogg has thrown his hat in the proverbial ring.
Mr. Dogg was a promising pediatric neurosurgeon before turning to rap. However, in a rather strange turn of affairs, Snoop will air an hour long ad introducing himself to the American public this coming Friday. Dr. Dre, an aide to the artist, confirmed the plans to Fox News.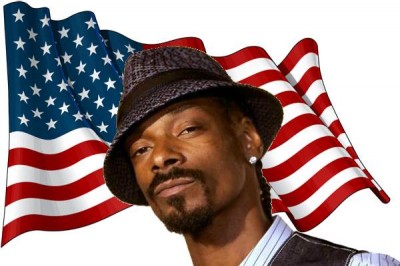 Snoop Dogg said over the summer that he was "strongly considering" seeking the Republican presidential nomination, and a formal announcement is expected very soon.
The documentary titled "Get a Brother Out, Get a Brother In" will air in 25 states. Financed by Dre, the video will detail some of Dogg's academic achievements and chronicle his formative years, including his rise from respected pediatric neurosurgeon to rap stardom.
Renowned for his catchy beats, perhaps Snoop's most impressive moment arrived prior to music, a time when he successfully separated conjoined twins while rolling a joint.
Snoop Dogg, born Calvin Cordozar Broadus, Jr., is a devout conservative star, and last year created quite a stir at the National Prayer Breakfast. In front of an audience that included President Obama, Snoop ranted about the USA's lack of political correctness, poor health care and unfair tax system.
If elected into the White House, Dogg has promised to provide a private health care savings plan called Dizzle-care. Along with this, he has promised a flat tax system, one that "is fair for any dog, regardless of breed."
Ever since the passionate proclamation went viral and led to an editorial in the Washington Post, titled Smells like Dogg shit, Snoop has emerged as a shock candidate to lead the US out of political disillusionment.
Latest posts by John Glynn
(see all)