If egomaniac The Donald can do it, why not egomaniac The Kanye?
"Let's not forget that the Terminator once managed the eighth largest economy in the world, so why can't I, a musician, entrepreneur and demigod, be the one to win back the title of the world's largest economy from China? Why can't I be the man who has the authority to send troops into combat? Why can't I be the one to make the final decision on the use of nuclear weapons?" Strong words from Kanye West, and it's difficult to argue with such potent logic.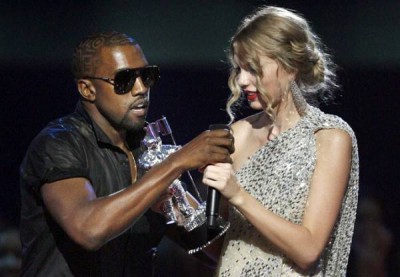 After hearing that West intends to contest the 2020 race for the White House, President Obama tweeted, "Imagine Kanye negotiating with Iran, #hilarious." Relations between the rapper and Obama have not been good for quite some time. In 2009, after West behaved atrociously at the MTV Video Music Awards, President Obama called the entertainer a "jackass." According to CNN, Vice President Biden later phoned Kanye and said, "Don't worry about it, buddy, you kinda grow to accept ridicule after a while!"
Then, on the 16th of June 2013, not long after Kanye became a father, Obama tweeted, "Kim Kardashian giving birth to North West, guess that makes her vagina the Northwest Passage," although the 44th and current President of the United States vehemently denied posting the comment, claiming his account was hacked.
A confident individual, West proved this by naming himself as his presidential running mate. The rapper has never been one to shy away from voicing his political opinions, either. A decade ago, unforgettably, West said George W Bush, the president at the time, did not "care about black people."
Bush responded in a rapid manner, calling Kanye a liar, although, in true Bush fashion, he managed to get West's name wrong, "Excuse me, Jay-Z, I do care about black people. My ringtone is the Shaft theme tune, for crying out loud. Myself and Condoleezza (Rice) do yoga together twice a week. You're wrong, Mr. Carter. You have 99 problems, and separating fact from fiction is certainly one of them."
At 38 years of age, finally, West seems to have matured, and his gesture to take 20 Syrian refugees into his home proves this. After being asked if he was willing to help some of the people crying out for shelter, the artist replied, "Sure, I'll help out, I'll take a few in, let's say 20 to start with. I've got a big ass garage, they can sleep there."
If that's not enough, Kanye and the refugees will star in a brand new reality show. The new show, stupidly named The Middle East meets Mr. West, will reportedly deal with the refugees' transition to life under Kim and Kanye's roof. The show has been scheduled for a December 8th air date by E!, with eight hour-long episodes detailing the emotional journey.
It was previously claimed by Hollywood Life that the show would be called Keeping Up with the Syrians, however, the management at E! thought it lacked class.
Many naysayers agree that the whole Syrian aid gesture is a shrewd move by West, one cleverly designed to portray him as an empathetic human with a heart, and it seems to be a very effective strategy. In the words of Anderson Cooper, "If Donald Trump can throw his hat — and hair — in the ring for the biggest job in the world, then what's wrong with West following suit? According to close friends of the singer, West is pro drug law reform, and this is something many millennials will respond favorably to. Considering Kanye was, and I quote, 'high as a motherf**king kite' when he announced his candidature, who is better equipped to put an end to the biggest abject failure imaginable, otherwise known as the war on drugs?"
West, shortly after announcing his candidacy, painted quite a picture when he said the following at the MTV Video Music Awards: "Close your eyes, people. It's the year 2020, Donald Trump has been president for four painful years. He has declared war on pretty much everyone, China no longer exists, his hair is still crazy. All the money that should've been spent on education and healthcare has been pumped into building a giant wall separating the US from Mexico. Furthermore, the wall is pointless. Any Mexicans that are coming to our country are coming by plane. Basically, folks, it's a real shit storm. Out of the ashes comes yours truly, Kanye West, the messiah, America's savior."
When asked by host Miley Cyrus if he had the mental maturity to handle such enormous pressure, West replied, "Look, dawg, I have gone 24 days without interrupting anyone, I think a stat like that speaks for itself."
The following two tabs change content below.
John Glynn
John Glynn is an Irishman, a lover of Guinness and a potato connoisseur. An expert in the area of mediocrity, he one day hopes to own a decent coffee maker and visit SeaWorld Orlando.
Latest posts by John Glynn (see all)