A review of "Jewish Comix Anthology: Volume 1," by Steve Bergson
If you'd asked me, when I was a comic book-loving Jewish girl coming of age in 60s Detroit, besotted with Batman and following Superman's every adventure, what I wanted to do when I grew up, I may well have described exactly what Steve Bergson does today.
Bergson is a "comics scholar." He studies comic books, specifically comics with Jewish content. Bergson grew up in the 70s reading Superhero comics, as well as listening to his Bubbe Esther's Jewish stories, which, he says, instilled in him "a love for Yiddishkeit and for storytelling."
"I first learned that comics could contain Jewish content when my Israeli Aunt Edie bought me a copy of the first issue of Sabraman," he says. In college he discovered the work of Will Eisner, which featured Jewish characters, and the Holocaust graphic novel "Maus."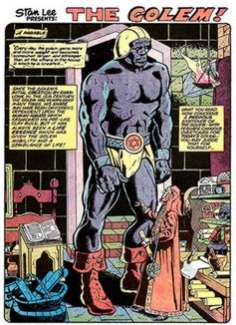 "The more that I encountered Jewish comic stories," says Bergson, "the more compelled I felt to seek out and collect 'hidden gems' of "sequential art Judaica." For instance? The 1944 comic book series "Jewish War Heroes." And issue 188 of DC Comic's "Justice League of America," which included an 15-page Hanukkah-themed story, "Miracle at 22,300 Miles."
Bergson's growing expertise led to speaking engagements, museum exhibitions, a popular website and finally, to a book.
"Jewish Comix Anthology: Volume 1: A collection of tales, stories and myths told and retold in comic book form" (AH Comics, Inc. 2014) is a dazzling new 256 page hardcover collection of comic book Judaica by 47 artists, including superstars like Art Spiegelman, Robert Crumb and Trina Robbins. Classics first published by DC Comics, Marvel and Dark Horse are presented along with new work created just for this volume.
Told in an eye-popping variety of visual styles, the book's content is as wide as the Jewish experience itself. "These are stories," says Bergson, about "wise men, fools, supernatural beings, tragedy, intolerance, chutzpah and heroism." Women artists are well represented, and women characters fill plenty of roles besides wife-and-mother. (Yes, there's a story about "heroic chastity." But there's also the tale of a Jewish "warrior princess.")
Some of these stories are instantly compelling. Others require re-reading and contemplation. Which is as it should be. "A Jewish folk tale doesn't end with a simple one-liner," explains Yaakov Kirshens in "The Jewish Folk Tale." "It ends with an invitation to uncover its deeper meaning and messages."
Each reader will find stories that resonate. My own favorites? The sheer retro bliss of Joe Kubert's 1946 "Golem," a mix of Jewish fable and World War II adventure. The silliness and wisdom of Spiegelman's "Prince Rooster," a fable about identity. Plus there's "The Coin, The Scroll and the Perfect Wife," a story about human nature by Joseph Edelglass with a happy twist at the end.
Who is this anthology's "target audience?" It will delight any Jew who grew up loving Superman, and enlighten anyone, Jewish or not, with an interest in Jewish culture.
"I also hope that non-Jewish comics readers will be intrigued enough by the inclusion of works by artists whose names they recognize to give it a try," says Bergson.
There's adult content, and even some nudity, so these comics aren't for little kids. But you couldn't find a better book to give a teen who loves a good story. Plus, it doubles as an educational tool for passing along Jewish life and learning.
In other words? The perfect Bar/Bat Mitzvah Present!
The book's final story, Ellis Rosen's "My Zayde," celebrates the way each generation passes Jewish culture and identity along to future generations through story and song.
"That song sums up what the anthology is about, " explained Bergson in an interview on the "Book of Life" pod cast. "If you take upon yourself the responsibility of bringing the history, culture and values of the Jewish people to the next generation, you have to consider how you're going to do that. The best way for me was to publish this anthology, to keep these stories, and the discussion of these stories, going."
Jerry Siegel and Joe Shuster, the team who originally created Superman were both Jews. And while we'll probably never see Superman fighting crime in a yarmulke, Siegel and Shuster might be pleased to know that one fan's early love of their creation was part of the inspiration that led to this terrific book.
(First published by The Jewish Forward.)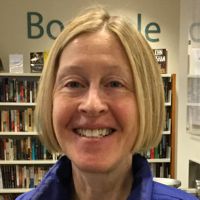 Latest posts by Roz Warren
(see all)