Making fun of the headlines today, so you don't have to
The news doesn't need to be complicated and confusing; that's what any new release from Microsoft is for. And, as in the case with anything from Microsoft, to keep the news from worrying our pretty little heads over, remember something new and equally indecipherable will come out soon.
Really all you need to do is follow one simple rule: barely pay attention and jump to conclusions.  So, here are some headlines today and my first thoughts:
Chris Christie: Women's Viagra pill will only increase lesbianism
And, record sales for Melissa Etheridge.
Melissa Gilbert: Actress owes more than $360,000 in Federal Income Taxes, IRS says
Look for her in 'Little Foreclosed House on the Prairie.'
Thousands of crabs invade a California beach
Hey, it won't be the first or last time people get crabs at the beach
Brian Williams is back
If that's even his real name.
Paul Ryan can't even convince Fox News that Republicans have a viable ObamaCare alternative
His alternative to ObamaCare is WeDontCare.
KFC: US customer says fast food chain served him deep-fried rat
Shocking, he actually got real meat.
NRA board member blames Charleston shooting on Pastor's vote against guns in churches
Yup, let's convert those ploughshares to swords.
Former NAACP Spokane chapter Prez Rachel Dolezal in New York City
Turns out she might actually be black after all, because no cab driver would pick her up.
Woman crashed car while shaving privates
Isn't that something that should only be done on a military base… oh wait.
Happy 46th birthday, Ice Cube
You're nearing the age where your name should be Ice Pack.
Blood donors in Sweden receive a text message when their blood is used
For some the news is positive, for others it's negative.
PornHub crowdfunds $3.4m to make first porn film in space
No word whether it will be called Lust in Space or Star Whores.
Donald Trump running for President
Thank you, Donald Trump, for doing your part to try and get Jon Stewart and Letterman to unretire.
Rick Perry calls Charleston church shooting an 'accident'
Making people not voting for him an 'on purpose.'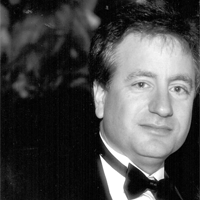 Latest posts by Paul Lander
(see all)