DO YOU FEAR IDENTITY RIPOFF?
  DO YOU FEEL THE GOVERNMENT KNOWS TOO MUCH ABOUT YOU?
    DO YOU FEEL THAT HOMELAND SECURITY IS INFRINGING UPON YOUR
       RIGHTS OF PRIVACY?
SEEK AN ANSWER?
TRY
            IDENT-
                                REINVENT
Reinvent yourself as a 'South of the Border' illegal
immigrant and never worry again!
With our Nuevos Identicos kit you can disguise yourself as a border jumping illegal. Once you are transformed into a work seeking foreigner no one will ever care about you again. As long as you aren't Al Queda Homeland Security won't even want to know about you. The government won't hassle you (except for Republicans who would want you to clean their houses.) and no one would want to rip off the identity of someone who has probably never even seen a credit card, much less used one.
No one ever checks the identities of millions of illegal immigrants invading our workplaces every day. Yet they manage to get driver's licenses, rent apartments, go to school and their kids get to be citizens. Still, they are without the hassle of government surveillance and identity theft that plague normal Americans. Have you ever seen anyone wanting the identity of an illegal immigrant? No way, Jose!
HOW IT WORKS:
Simply send $59.95 for our Nuevos Identicos starter kit, apply it and you are on your way to a new, hassle free life!
THE KIT INCLUDES:
Brown skin coloring paste
Black hair dye
A Spanglish cassette for learning to passable, mangled English phrases
Fake U.S. ID that no one will ever question
Fake ID of the Central American country of your your choice in case you really want to get away from it all
The Nuevos Identicos kit also helps you against:
Aggressive lovers
Child support seeking ex's
Paparazzi plagued superstars
GUARANTEED JOB SECURITY!!!!!!!
   You will always find work!! (Provided you do not mind working for poverty wages.
GET YOURS TODAY!!!!!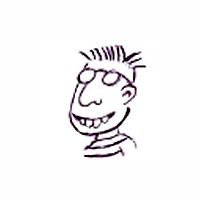 Latest posts by Roger Freed
(see all)