By Danny Tyree
Ho-ho-hold everything! This is the interview that couldn't wait.
Christmas 2011 finds my son Gideon (who turns 8 in March) still trusting and full of wide-eyed innocence. In the coming year he might stumble across a newspaper article meant For Adult Eyes Only or be disillusioned by a "helpful" Older Kid.
So I cleared some time to interview Gideon and get the lowdown on ol' Saint Nick. I guess I had really gotten the process started weeks earlier when I asked Gideon if there are examples of naughtiness that are so heinous they stay on your Permanent Record, or whether the slate is wiped clean each year. When Santa (the REAL Santa!) visited Gideon's school, he answered that it's the latter and remarked that Gideon has a silly daddy.
I asked Gideon if Santa uses subjective or objective standards for judging "naughty" and "nice." He said Santa is pretty strict and "doesn't let it slide — unless you're talking about his drink sliding into the ice." Everybody's a comedian.
"Which of the TV cartoons of Santa is most realistic?" I asked. Gideon DOESN'T think it's "Rudolph," since no one in class referred to Santa as "Papa" the way Mrs. Claus does in that 1964 classic. Cold logic.
Gideon was indignant over the anti-commercialism charge that people overlook baby Jesus at Christmas. ("That's just completely wrong. Go in the store and you'll see a lot of baby Jesus stuff.") Yeah, I think next year they're planning a Sports Illustrated Swaddling Clothes edition.
How does the "he sees you when you're sleeping, he knows when you're awake" stuff work when Santa blinks or the night patrol is boring? Elves and videotape take care of that, Gideon explains.
Why do parents still have to give kids gifts if Santa Claus is there to do the job? ("They just want to. And as a backup in case Santa gets the order mixed up again.")
Why doesn't Santa share his magic with, say, the U.S. Armed Forces or U.S. Postal Service so they could do their work more speedily? He answered, "What if someone tried to do a scandal (I think he meant 'scam') like that, pretending to be Santa Claus? What if the Marines invaded the North Pole with tanks and things?" At least they could update their slogan: The few…the proud…the eaten by polar bears.
Why doesn't Santa bring gifts to grown-ups? ("Most of them don't write to him. They think they're too old. If grown-ups would just write to Santa, he would bring them gifts.") Sort of like "Seek and ye shall find…knock and it will be opened…eat all those cookies and you'll have a stomach like a bowlful of jelly…"
What if you see Mommy kissing Santa Claus? ("I'd tell Daddy not to get his rifle.")
The interview was a priceless bonding experience. Make this the year you sit down with your children or grandchildren and pick their brains about their understanding of the season and Santa Claus, or you'll be left with patchy memories of paraphrased quips. Do it on audiotape, do it on videotape or just scrawl it on paper — but channel your inner Art Linkletter and do it.
Let's give those Helpful Older Kids some metaphorical coal in their stockings this year.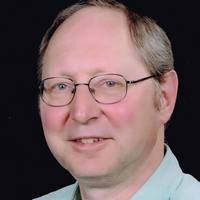 Latest posts by Danny Tyree
(see all)