In another 20 years or so will there even be a Father's Day?
My son Gideon (age nine) assures me that he will be a good father someday, but will that be an empty accomplishment? In another 20 years or so will there even be a Father's Day?
At best, there will be a shortage of old-school, jack-of-all-trades fathers. The current prissy "metrosexual" movement will decimate time-honored fatherly duties, such as grilling out ("There's not enough moisturizer in the world to undo that smoke damage, boyfriend") and the old "pull my finger" gag. ("No! Don't pull my finger! You might mess up my manicure!")
According to a Pew Research Center analysis of Census and polling data, 40 percent of homes with children under age 18 already have a woman as the sole or primary breadwinner. Technology and cultural trends are just piling on to downgrade fatherhood into irrelevance.
With the widespread use of driverless cars, dad won't be needed for driving lessons. (Okay, at least the metrosexuals won't have to dig their fingernails into the dash.) Nor will dads be awakened at midnight to bail their kid out of jail. That's because everything can be handled online, and there will even be an app for lecturing the kids with the voice of Ward Cleaver, Homer Simpson or Darth Vader. ("I am your father, Luke. Um…father, noun, a male parent…")
Fathers won't get to toss the ol' pigskin around in the backyard with their kids, because college recruiters will be snapping up hot prospects earlier and earlier. ("Sign with our athletic department and we'll get you room, board, a tutor — and we'll even cut that unsightly umbilical cord for you.")
The traditional fatherly job of mercilessly intimidating his daughter's beaus will meet with stiff competition. ("I've seen my student loan debt and my share of the national debt, so whatever you've got doesn't scare me, old man!")
Fashion accessories may do away with the traditional father-daughter dance. ("Princess, the electromagnetic field from your piercings is messing with my pacemaker.")
Dads will no longer get to grouse "I'm not made of money!" because they sort of will be, as they have to sell their blood and organs to pay health insurance premiums.
Dads won't even have the honor of saying, "Kids, let me introduce you to your new stepmother." Social networking sites such as Facebook will always beat him to the punch. ("Ah, yes, Jessica — the perky attributes you displayed at your company picnic three years ago certainly explain what Dad sees in you.")
My extremist friends think cataclysmic climate change will intrude upon the fatherly task of hauling the family to the shore for an excursion, because the shore will be coming to meet THEM. ("Run! Run! Not even duct tape can stop it!")
Will Father's Day 2033 find fathers so marginalized that they take a cue from a recent controversial exhibit in Berlin's Jewish Museum? Jews have become such a small percentage of the German population that the museum came up with the idea of letting a real live Jewish person sit in a Plexiglas enclosure and answer questions from Gentiles.
Not only is the idea of a Dad In A Box potentially humiliating, but it could eliminate the "species" entirely. ("No! Don't pull my finger! I'm inside a glass box, for pity's sake! Have mercy!!!")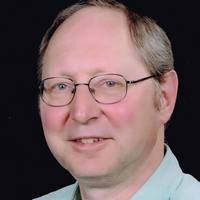 Latest posts by Danny Tyree
(see all)