>To my mind, it is critical to do all we can right now to pressure Congress to support the public health care option.
MoveOn.org says:
Exciting news on health care: The New York Times editorial page joined Paul Krugman, Dr. Howard Dean, and 77 progressives in Congress in support of President Obama's public health insurance option. This option is the key to finally covering everyone and lowering premiums by as much as 30 percent.

All this momentum means the right-wing fear mongering about "socialized medicine," is only going to get louder. And the insurance industry is ramping up its campaign to stop this critical reform as we speak. That means we'll need to work hard to make sure others in Congress are demanding a public health insurance option too.
I agree. This is the first real opportunity we've had in decades to get real health care reform, and the public health care option in particular will give people the option of bypassing the greedy insurance industry.
Please take a few minutes to call your representatives and sign this petition.
It's a small effort to make for a healthier future for our country. Thanks.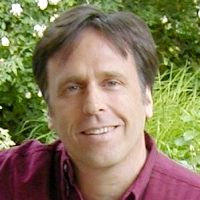 Latest posts by James Israel
(see all)