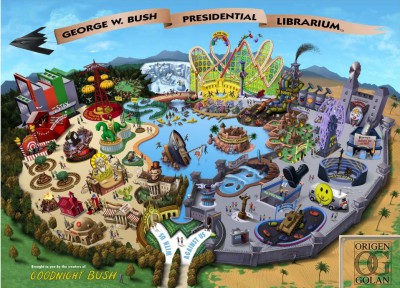 Good news!
Although completion of the George W. Bush Presidential Library at Southern Methodist University in Dallas, Texas may be stalled indefinitely, due to an apparent lack of funding and support, all hope is not lost.
An architecture firm has unveiled plans for a George W. Bush Presidential "Librarium!"
Explore the exciting features of this much-more-fun-than-a-silly-library librarium! Move your mouse around to zoom in on exhibits and rides and read about them. Oh, fun! W will be remembered after all!
http://www.goodnightbush.com/librarium/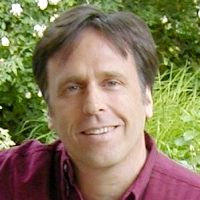 Latest posts by James Israel
(see all)