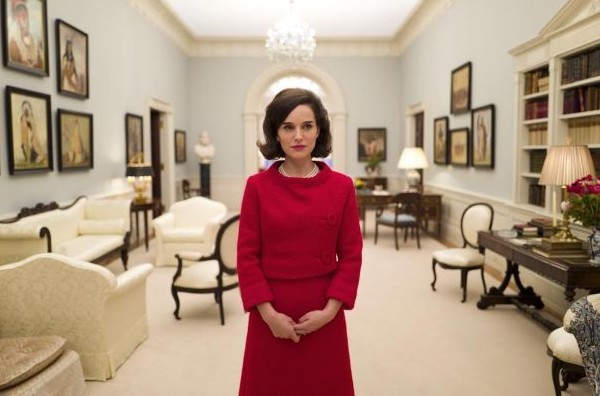 "Jackie" – a film review by Gary Chew

Watching a new film about an infamous assassination on its 53rd anniversary can't be a light encounter of any kind for anybody, especially if the victim is the first person you ever voted for to be president of the United States. That was my lot with the demise of John Fitzgerald Kennedy and seeing Jackie.
The picture is the work of Chilean director Pablo Lorrain. Another less recent film by Lorrain, titled No and starring Gael Garcia Bernal, is about Augusto Pinochet.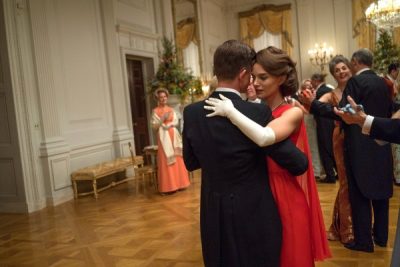 Jackie begins just before JFK's murder and stays with its aftermath, showing his widow slipping into deep shock and grief as she demands of herself to maintain while working out details for his funeral and the affecting procession that made such a historic visual impression on the world. Natalie Portman is completely convincing as Jacqueline Kennedy Onassis (nee: Bouvier). Right away, you see Jackie in the pink suit.
Sacramento native Greta Gerwig has the part of Nancy Tuckerman, Jackie's confidant and secretary. Peter Sarsgaard plays Robert F. Kennedy. Sarsgaard is less than a perfect match for Bobby and seems somewhat taller than the former US Senator and US Attorney General, who himself was assassinated just after winning California's 1968 Democratic presidential primary. John Hurt has a small but strong role as Jackie's priest. Jackie has a pair of scenes depicting Portman and Hurt's characters in serious conversation.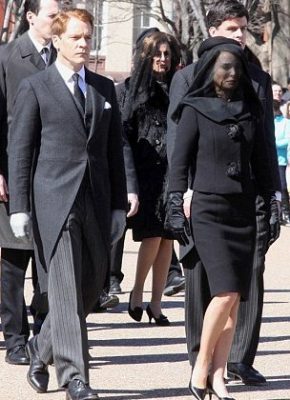 Portman must have spent a lot of time listening to Mrs. Kennedy's voice before the cameras rolled. She is as close, I believe, as anyone could come to impersonating the former First Lady. Body language and the way she carried herself are spot on. Natalie surely must be proud of her turn in the role. Almost every scene has her near or in a state of shock. Her moments being interviewed by a reporter, played by Billy Crudup, find her character in and out of a very snappy mood. It would appear no one pushed Jackie Kennedy around. Crudup is a stand out, by the way. He's just about perfect.
The picture is non-linear. Crudup's reporter is taking notes for his story and its subsequent publication. Their conversation, at her estate, is interspersed with the running narrative of the events surrounding President Kennedy's death.
Scenes with Mrs. Kennedy and her two small children, Caroline and John, Jr., were difficult for me. But I had been through the real thing over a half century ago … as just about all older Americans did during one Thanksgiving holiday in the early last half of the 20th century.
So, in the main, I recommend Jackie for anyone not yet born or too young to remember that dark day in the Dallas sun. Terribly traumatic scenes are not used to any extent; except, maybe, for when Bobby keeps Jackie out of the room where her husband's autopsy is underway. Her brother-in-law grabs her just in time. She and we only have a passing glance into the Parkland Hospital pathology laboratory.
I'm not sure, but some clips used in Jackie seem to be the authentic wide shot visuals that I remember of the event. They appear to be fresh to the eye. There are genuine black and white clips of CBS News Correspondent Charles Collingwood doing a Jackie-walk-through of the White House. My most lasting visual memory of this event is simply witnessing the shooting that brought down Lee Harvey Oswald right there on my own television screen — coming off the CBS Television Network. It was a gulp moment of incredulity in the den at my house. "What did I just see?!"
Portman should garner some award kind of notices for her performance. Her character, under the circumstances put forth by the script, surely would be a challenge for any actor doing this striking part of Jacqueline Kennedy in November of 1963.
Whoops, I forgot to mention: Danish actor Caspar Philipson is cast as Jack Kennedy. He's pretty much a dead ringer for a quite young US Senator from Massachusetts so many of us still miss to this day.

Latest posts by Gary Chew
(see all)