'Extreme Vetting' can also be 'extremely efficient,' says Trump
In an unusual move, President-elect Trump announced today that he had taken the bull by the horns in order to further his bold immigration agenda by creating what he calls an "Extreme Vetting (EZ Form)." According to Trump's transition spokesperson, Kellyanne Conway, "This surprisingly short questionnaire serves a dual purpose: 1) to help immigration officials weed out bad Muslim visitors from good ones; and 2) to significantly shorten the vetting process."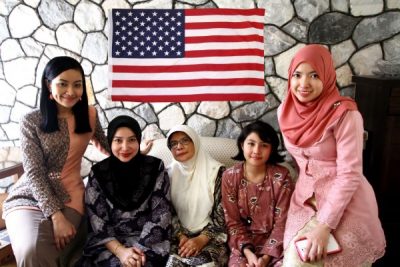 "Our immigration folks have no idea what they're doing," noted Trump delicately. "They waste so much time asking the wrong questions of Muslims who try to enter our country. The result is a lot of bad Muhammeds pouring in.
"It took me all of ten minutes to create this questionnaire. The vetting is still extreme but it's also extremely efficient. It will revolutionize the immigration process."
The form, shown in its entirety below, has been distributed to all immigration government agencies and is expected to be implemented in early 2017. 
---
Extreme Vetting (EZ Form)
1. What is your name?
___ Muhammad
___ Other
2. What is your purpose for visiting the United States?
___ To study
___ For my job
___ To visit family
___ To blow shit up
3. How long will you be visiting the United States?
___ Less than a week
___ Less than a month
___ Less than a year
___ Until jihad has been committed
4. What will be your occupation/source of income while in the United States?
___ Terrorist
___ Cab driver
___ Other
5. What is your opinion of acts of terror?
___ I like them
___ They're OK, I guess
___ I don't like them
___ No opinion
6. How likely are you or someone you know to commit an act of terror?
___ Extremely likely
___ Somewhat likely
___ Neither likely nor unlikely
___ Somewhat unlikely
___ Extremely unlikely
7. What is your opinion of Sharia law?
___ I like it
___ It's OK, I guess
___ I don't like it
___ No opinion
8. How many terrorists do you personally know?
___ Less than 5
___ 5 or more
9. Draw a face that best conveys how America makes you feel. (NOTE: Your drawing must include eyebrows and a mouth)
10. What do you think of beloved American TV actor Tom Hanks?
___ He seems like a nice guy
___ I like his movies
___ Infidel
FOR DEPT. OF HOMELAND SECURITY USE ONLY: PLEASE DO NOT WRITE BELOW THIS LINE
---
Applicant vetting score: _____________
Recommended course of action (circle one):
Non-admittance • Internment camp • Imprisonment • Admittance with ankle monitoring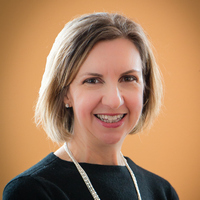 Latest posts by Eileen McVety
(see all)