Democrats try to mollify despondent voters
Responding to an onslaught of "despair mail" from disheartened Democrats longing to fast-forward to November 2020, the Democratic National Committee today released suggestions for how to hasten the passage of the next four years.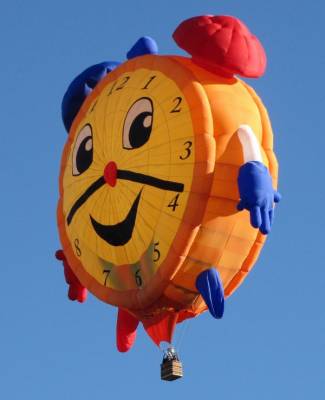 The DNC's suggestions, posted to the organization's website, are listed below:
Walk around the earth. Minnesota-born adventurer Dave Kunst was the first individual to do so in 1974. His 14,452-mile-trek took him four years and four months to complete. What a great way to spend the Trump administration—combining fitness, adventure, and global memories to last a lifetime.
Become fluent in Spanish. Or German. Or Arabic. Learning a new language is a great way to immerse yourself in another culture…a culture that doesn't have Trump for a president.
Become a licensed dentist. It generally takes four years for someone with a bachelor's degree to complete dental school. Think of that: by the time the next president (God willing) is being sworn in, you can be on your way to entering a thriving dental practice and making a handsome six-figure salary!
Read one book from every Dewey Decimal system divisional classification. There are ten main classes of the Dewey Decimal system and each class is broken down into ten hierarchical divisions. That makes 100 total divisions. If you read an average of one book every two weeks, you will have read a book from all 100 divisions by the time Trump steps down from office. And you will know a little bit about absolutely everything in the process!
Enter a series of medically induced comas. Did you know: the longest medically induced coma on record was six months. Thus, the possibility exists to undergo a series of separate six-month-long comas (up to eight!), waking up periodically to cast your ballots in the 2018 midterm and 2020 presidential elections. (The DNC recommends first that you consult with your healthcare practitioner). Sometimes the best way to speed the passage of time is to eliminate all awareness that time is even passing!
According to Donna Brazile, DNC Interim Chair: "We felt an obligation to restore hope to people. The next four years will be tough but they don't have to necessarily slog on. With willpower and creativity, anyone can make four years feel like four months."
The following two tabs change content below.
Eileen McVety
Eileen McVety is a marketing/communications writer and author of the humor book
Welcome to the Company (or what it's really like working here).
Her fiction and creative nonfiction have appeared in such publications as Tiny Lights, Chicago Tribune, and Minetta Review. Eileen lives and works in suburban Philadelphia.
Latest posts by Eileen McVety (see all)