Making fun of the headlines today, so you don't have to
The news doesn't need to be complicated and confusing; that's what any new release from Microsoft is for. And, as in the case with anything from Microsoft, to keep the news from worrying our pretty little heads over, remember something new and equally indecipherable will come out soon.
Really all you need to do is follow one simple rule: barely pay attention and jump to conclusions. So, here are some headlines today and my first thoughts:

Lady Gaga makes surprise appearance at hurricane relief concert
…And she has sure held up better than the original members of New Kids on the Block. Oh wait…
Trump blocks release of some JFK files over security concerns
Ted Cruz: "Ok, Dad, you can come on out from under the bed. All clear."
Bill O'Reilly says he's mad at God
I wonder what she did to him.
Happy Birthday Pat Sajak and Hillary Rodham Clinton
Never seen in same place at same time. Hmmmm?
5 women accuse journalist and 'Game Change' co-author Mark Halperin of sexual harassment
He might want to call next book 'Name Change.'
The President attacked Senator Bob Corker this morning
Because he's run out of former POWs, Gold Star families and orphans…
Kylie Jenner, 20, expecting first child with Travis Scott
Face it, this crowd doesn't have babies, they have spinoffs.
Justin Timberlake will headline Super Bowl Halftime Show
Members of N Sync may join him if someone can cover their shifts at Applebee's.
Robert Mueller's office serves first indictments
In the future, Oprah should show up at the White House with Mueller: "And you get an indictment. And you get an indictment. And you get an indictment."
Melania gets backlash after telling kids not to 'copy somebody' during school visit
In fairness, it's what Michelle Obama would have said.
RIP, Fats Domino
Or, as he's known in PC terms 'Waist Challenged' Domino.
Happy Halloween!
The Cleveland Browns were going to dress as themselves. But realized they don't scare anyone.
Sen. Flake announced he won't run again, rips Trump on Senate floor
Look for Gen. Kelly to remember the time he saw Flake bomb Pearl Harbor.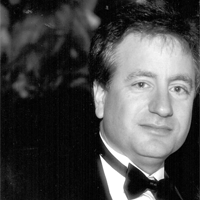 Latest posts by Paul Lander
(see all)