'Every constituent will be familiar with my butt crack,' cracks Joe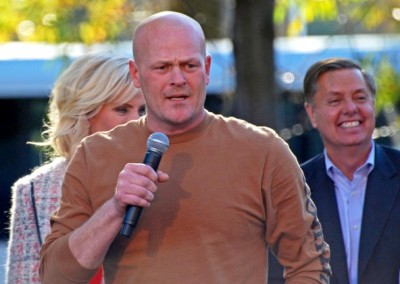 Samuel Wurzelbacher, better known to most of America as "Joe the Plumber," won a northeast Ohio Republican congressional primary this past Tuesday, against an obscure, underfunded auctioneer named Steve Kraus, with a narrow 51 to 48 percent victory.
"After hosing Kraus, I'm ready to siphon the political sludge out of Ohio's backed-up House in the fall, and with the voters' help, we'll flush that Democrat outa there," declared the newly-pressurized candidate.
Wurzelbacher acknowledged that he's in for a tough fight, in a Democratic-leaning district. His strategy might include changing his name legally to Joe the Plumber, "for better name recognition."
"Let's face it," he said, "Wurzelbacher don't exactly flow like cool water through the vocal pipes."
The country's most famous, if unlicensed, plumber does have at least one big name behind him. In February, Herman Cain came to Ohio to campaign for him. "Joe's the kind of regular guy Americans can relate to," said the multi-millionaire Cain, "like me."
"Real Americans enjoy pizza, and they respect plumbers. I figured the two go together, since you'd better be able to count on your plumbing after eating a lot of pizza," the one-time presidential primary candidate said.
"Besides, I came here because I like Joe, I like hanging around him. He and I both know how to plumb the depths of the ladies, if you know what I mean," he added, winking.
"I know I'm going to have to work extra hard to win the voters' confidence," said Wurzelbacher. "I'm pretty much an unknown, other than being a famous thorn in the side of Obama when he was running."
"But I'm proud of that, and I'm proud of being a blue collar worker. I may not know much about being a congressman, but I do know plumbing. And that's why I am assuring  every voter in my district that I will personally see to it that their pipes will keep flowing if I am elected," he promised.
"Our finances may go to hell, our traffic may get snarled, our bridges may fall down — but by God, no one will be able to say our district is full of shit, because at least our plumbing will work. For real. Vote for Joe!"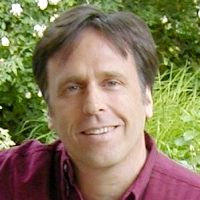 Latest posts by James Israel
(see all)