Your old love songs may need updating
When the two of you are driving to the chiropractor, to the pharmacy, or to attend your grandson's kindergarten play to relish his fleeting appearance as Snow Flake Number Seven, the songs you first fell in love to might still be on the radio, but they no longer seem relevant. Instead, a few Love Songs for Long-Married Couples:
By Roz Warren and Janet Golden
Every Little Thing She Does Is Menopausal
I Got You and Erectile Dysfunction, Babe
My Heart Will Go On, Now That I've Got This Pacemaker
Baby I Love Your Hot Flashes
Total Eclipse of The Hip
I Will Always Love You, Even When You Steal The Blankets
Maybe I'm Amazed That I Still Remember Your Name
Time after Time You Remove Your Dentures
Killing Me Softly With His Snoring
All You Need is Bran
When A Man Loves A Woman (He Invests Wisely In a 401(k))
Love Me Tender I've Got Brittle Bones
It's only Love (That Keeps Me From Throwing Out That Old Barcalounger)
I Want You To Want Me To Buy A New Prius.
Wonderful Tonight. And Tomorrow Night. (See? Leftovers Aren't That Bad.)
First Time Ever I Saw Your Face Was in 1968
How Deep Is your Love Because I Can't Reach that Top Shelf
Love To Love You Baby But Not After 9:30
Heartbreak Hotel Has Better Rates With A Senior Discount
You Are The Sunshine of My Life and I'm Using SPF 30.
You're The one That I Want To Go Down And Make The Coffee
Love Will Keep us Together Because It Sure Isn't Your Cooking
I Will Survive Your Cooking
Fly Me To The Moon So I Can Avoid Your Cooking
Feels So Right To Get Chinese Take Out
Three Times A Lady Called About That Insurance Policy
Let's Get It On Before The Early Bird Special Ends
Like this article? Subscribe to our RSS feed and get loads more! Leave a comment and/or share via Twitter, Facebook, etc!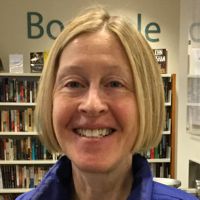 Latest posts by Roz Warren
(see all)