It appears that the Vikings played a game somewhat similar to baseball.
"…a ball game called knattleikr was played, which involved at least four men throwing a ball, chasing and running, and sometimes also involved a bat. Gardeła relates that in the saga of Egill Skallagrimsson, a game was arranged that brought people from around the district to watch.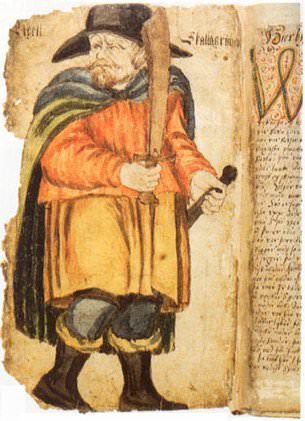 The story goes that "Egill, who must have been under 12 years old, was competing against an 11-year-old boy named Grımr, who seems to have been much stronger. At some point Egill lost his temper and struck his opponent with a bat, but was immediately seized and dashed to the ground. After complaining about these events to his friend Þorðr Granason, Egill took an axe and drove it into Grimr's head."
More about other Viking game at medievalists.net.
Be seeing you.
Latest posts by The Town Scryer
(see all)