George W Bush was accepted on as the official court Jester for the Obama cabinet today. Appearing before the assembled advisers for the first time, W. had them suppressing giggles as soon as he opened his mouth.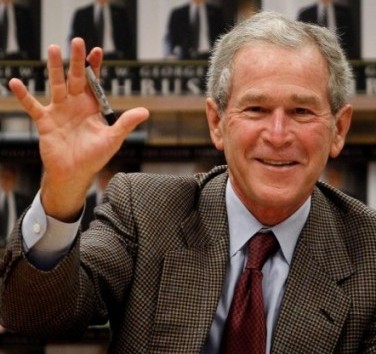 "I am pleased as punch to be able to make this contribution to the nation. But I thought you said I was to be the 'Court Tester'? " said a perplexed Bush. "I'm not sure I understand what this position is all about."
"You will do just fine, Mr. Bush." said a reassuring President Obama. "You'll be a natural at it."
"That was a really strange interview process. I nevered knowed you had to be able to juggle balls for any of the Cabinet jobs. Every time I diderd it right they throwed me a fish."
Some of Obama's advisors were almost convulsing trying to maintain composure.
"This spandex is so tight my cahoonas might retract."
As a test the Cabinet had the former President read one of the speeches he gave during his term. He so mangled it that he passed the test.
"If he could learn a few magic tricks he would be perfect!" stated Hillary. "Just as long as he doesn't make a few billion disappear like he did during his term of office!"
A couple of the weaker willed Cabinet members fell to the floor and were rolling around holding their stomachs snickering. After a very successful first day Mr. Bush was given a cookie and a pat on the head by the President, which seemed to please him.
Although this was an embarrassment to the Republican Party, W.'s family was relieved that he finally found a job he was good at.
In related news Dick Cheney also found work as Chief Hand-Cutter-Offer and Chief Head-Cutter-Offer for Saudi Arabia.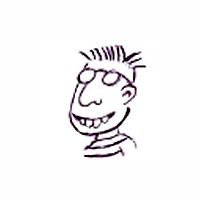 Latest posts by Roger Freed
(see all)