Wherein our intrepid talk radio show host interviews his late mother in heaven.
ANNOUNCER
Live from under a rock in your backyard, it's The Jerry Duncan Show.
JERRY DUNCAN
Is it a good morning? No, it's not. Today my guest from heaven is my late mother Maggie Duncan.
JERRY
Hello mother.
MAGGIE DUNCAN
How is my favorite son?
JERRY
I'm your only child.
MAGGIE
That's right. Your father told me not to make the same mistake twice.
JERRY
So why are you here?
MAGGIE
I have good news. I write the advice column in The Pearly Gates Tribune. It's called Dear Naggy.
JERRY
Out of all the people, what could you possibly know about giving advice?
MAGGIE
I'll tell you. Here's my latest column. Can I read it?
JERRY
My ratings could tank.
MAGGIE
As if it would make a difference.
She reads out loud.
Dear Naggy,
I'm living with my younger sister in dad's house. I'm a 22-year-old male and want to move out. I've been looking for a roommate online, but my sister insists we should live together. Everybody thinks this is a good idea. Here's the problem. She has a hair-triggered temper that she unleashes on me. The other day, she accused me of wearing her dress. Last week, she said I went to the moon without telling her. I'm at wits end. What should I do?
MAGGIE
Dear Stressed Out,
Your sister is a mental case. Where's your dad? Is he living under a rock? Your sister can not live with you under any circumstance. I suggest she find a job to focus on the positive. Like a cheerio counter. Or perhaps stamping M&M on the candies when they come down the conveyer belt. She would then be a multitasker…wasting time and being unproductive.
MAGGIE
What do you think, Jerry?
JERRY
No wonder you're dead.
MAGGIE
Here's another column.
JERRY
Hold on, I'm getting a beer.
MAGGIE
She reads out loud.
Dear Naggy,
Our cat is having kittens. My wife and I disagree on whether our boy age four should witness the event. He is intelligent, but how can I explain to him where babies come from?
Dear No Confidence,
I suggest you have a chat. He could teach you something.
MAGGIE
Well, Jerry?
JERRY
It stinks.
MAGGIE
Just for that remark, I won't fix you up with a Sports Illustrated swimsuit model. Her mother is a friend of mine.
JERRY
(apologetic) No, mother. I'll let you read as many columns as you want on the air. The only thing that stinks is a skunk's butt. Please fix me up.
MAGGIE
Jerry. She's much older than you.
JERRY
I like older women.
MAGGIE
She's been in prison.
JERRY
I like women in prison. They're not picky.
MAGGIE
She's famous.
JERRY
It's okay. I'm vain. C'mon. Who is it?
MAGGIE
Martha Stewart. There, I said it.
JERRY
Martha Stewart? She's 81.
MAGGIE
Jerry. It says in Genesis that Sarah was childless until she was 90-years-old. You could be a daddy. I could be a grandma.
JERRY
Where would we live? Dumpy Diapers Nursing Home?
MAGGIE
Always with the jokes. Martha has a smokin body. Take a look at her photos.
JERRY
(Jerry looks at the photos) No more blondes. The last one I took out called the welfare department to find out how to cook food stamps.
JERRY
She's not for me.
MAGGIE
How about Jane Fonda?
JERRY
My mother Maggie Duncan everyone. See you tomorrow.
The Jerry Duncan Show
(c) Dean B. Kaner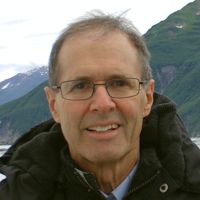 Latest posts by Dean Kaner
(see all)