Wherein our intrepid talk radio show host interviews his late mother, Maggie Duncan, in Washington DC.
ANNOUNCER
Live from under a rock in your backyard, it's The Jerry Duncan Show.
JERRY DUNCAN
Good morning listeners nationwide. Is it a good morning? We'll soon find out. Today on the show from Washington DC my guest is my late mother Maggie Duncan.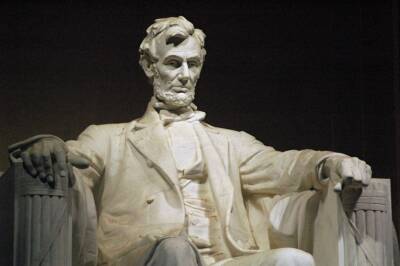 MAGGIE DUNCAN
I love you, Jerry. Tell me you love me back.
JERRY
No time for small talk. I have a show to do.
MAGGIE
Jerry. I always wondered what DC stands for?
JERRY
De Capitol.
MAGGIE
That's what I thought, but didn't want to sound stupid.
JERRY
We're standing in front of the Lincoln Memorial. A tribute to our 16th president Abraham Lincoln. What a magnificent work of art.
MAGGIE
Wow, it's 99 feet tall. Lincoln was amazing. He ended slavery and won the Civil War.
JERRY
Sad that Abe died young.
MAGGIE
Yeah. He shouldn't have asked actor John Wilkes Booth for a head shot at Ford Theater.
JERRY
C'mon. Let's walk down the National Mall to see the Washington Monument.
MAGGIE
Are there any shops like American Eagle? You could use a new shirt.
JERRY
Not that kind of mall, pea brain. It's about George Washington the first president.
MAGGIE
I'm confused. Wasn't there a man named George Washington Carver?
JERRY
(sarcastic) He's the guy who carved up George Washington.
MAGGIE.
Wait. Carver invented 300 ways to use the peanut. Like in shampoo, shaving cream, glue. He even got paid peanuts.
There are loud splashing sounds.
JERRY
Look! It's Senators Mitch McConnell and Dianne Feinstein. They're in the reflection pool with their clothes on.
MAGGIE
It's a stare down.
JERRY
Stare down? They're having brain farts. Mitch is wearing a Biden for President button. And Dianne is dressed in pink like Barbie.
SENATOR MITCH MCCONNELL
(confused) Excuse me, you two people. Why am I in the water with my wife?
MAGGIE
Their brains aren't getting enough nourishment, Jerry. Someone needs to get Mitch turtle food.
JERRY
What about Dianne?
MAGGIE
Whatever is available. She won't remember what she ate anyway.
JERRY
All the reason Congress should have age limits. The two of them are so old that Jurassic Park brings back childhood memories.
MAGGIE
Who cares? All I can think about is how hot I am. The humidity is killing me.
JERRY
It can't kill you. You're dead.
MAGGIE
Almost forgot. I just want to go on a boat ride down the Potomac River to cool off.
JERRY
Do you know why those boats have round windows?
MAGGIE
No.
JERRY
So water doesn't hit you square in the face.
MAGGIE
My son the admiral.
JERRY
Maggie Duncan everyone. See you tomorrow.
The Jerry Duncan Show
(c) Dean B. Kaner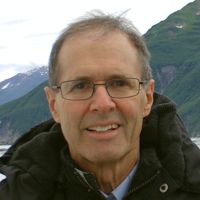 Latest posts by Dean Kaner
(see all)