Sinking in the polls, the latest results prompt Florida Gov. Ron DeSantis to pull the plug on his quixotic campaign for president.
Results of the new USA Today/Suffolk Poll show that Florida Governor Ron DeSantis has plummeted in the standings to just 3%, tying him with one-time New Jersey Governor Chris Christie and prompting DeSantis to pull the plug on his presidential aspirations for 2024.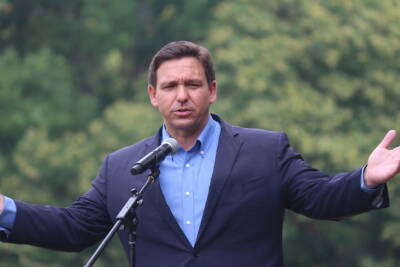 Political observers cite DeSantis' relentless "war on woke" as the preeminent reason for his loss of standing in the polls. "A lot of queer people vote," observed Deb Rixx, spokesperson for DeSantis in Iowa, who is now looking for work. "It just came back to bite us," she said.
Just days ago, Judge J. Lee Marsh ruled that a DeSantis-approved redistricting plan for Florida was unconstitutional, in that it stymied Black citizens from electing representatives of their choice. Said DeSantis: "That's a crock of shit. I knew, once we began educating them Negroes, that there'd be no end to it and I was right, I was right!"
In a studied affront to President Joe Biden, the Florida governor snubbed Biden when the president visited Live Oak, Florida to survey damage wrought by Hurricane Idalia. Sen. Rick Scott, frequently at odds with DeSantis, met with Biden and offered flattering remarks to the chief executive. Remarked DeSantis: "Rick Scott is a RINO and a pecker!"
A WSJ poll last week put former president Donald J. Trump at 59% to DeSantis' 13%, but since the mass shooting in Jacksonville, Florida last week, the Florida Governor's popularity fell over the cliff. He now has as 3% rating, to Trump's 60%. Also gaining in the polls was entrepreneur Vivek Ramaswamy, whose popularity now stands at 11%. Never at a loss for words, Ramaswamy attributed DeSantis' decline to "halitosis, yellow teeth and wearing dresses."
DeSantis' self-acclaimed "war on woke" included prohibiting the teaching of Advanced Placement (AP) African American studies in Florida schools; denying treatment for children with gender identity issues; disallowing drag shows where children might be present; his fight against legitimization of the LGBTQ community; and his power struggle with Disney World. Said Chris Christie: "the mouse kicked his ass!"
For some weeks, the DeSantis campaign has been showing signs of fatigue. He cut one third of his staff last month, before replacing campaign coordinator Generra Peck with James Uthmeier, who has no experience running a political campaign. Uthmeier was the genius behind much of the "war on woke" policies emanating from Tallahassee. It was Uthmeier's idea to ship illegal immigrants from Florida to Massachusetts.
Before joining DeSantis' team, Uthmeier was a registered travel agent.
In his last public address last week, in Iowa, DeSantis spoke out against ESG, or "environmental, social and governance" investments that are "influenced by corporations policies." Florida, said DeSantis a final time, "is where woke goes to die." So too, it seems, are where some presidential campaigns go as well.
Asked who he'll support now that he's out of the race, DeSantis replied that he'll be "a good Republican" and back whoever is selected at the convention, "with or without 91 felony convictions." When asked if he'd accept the second slot on the ticket, he grinned, and said, "Never say never." He then excused himself, saying he had a fitting for a new cocktail dress.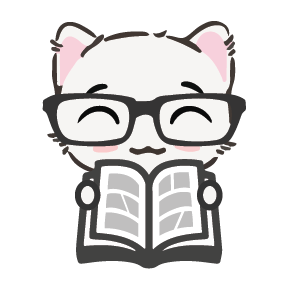 Latest posts by Bill Tope
(see all)