I Read a Blog Today, Oh Boy
We Boomers (and our elders) grew up in a world of land lines, rotary phones, newspapers and snail mail. (Some of us even remember Western Union!) Now that these things are becoming obsolete, the pop songs that referred to them are also in danger of becoming obsolete. To prevent this calamity and keep the music of our youth relevant, we've updated a few of these song titles:
I Just Skyped To Say I Love You
Rikki Don't Lose That Hashtag
Gonna Sit Right Down and Send Myself an Email
Return to Spammer
Please, Mr. UPS Guy
Take an Email, Maria
Help Me, Reverse Lookup, I need Memphis Tennessee
London Texting
The Dangling IM
Love Tweets in the Sand
Signed Saved Hit Send ( I'm Yours)
Hanging on the Iphone5
Tweet Me!
Wichita Microwave Mast Maintenance Mechanic
All My Sexting
How long will be it before these updated versions too become obsolete? The answer, my friends, is blogging in the wind.
(Bio: Roz Warren and Richard Bready will both be appearing in ORIGINAL BAD GIRL, an upcoming documentary about "Sylvia" creator Nicole Hollander.)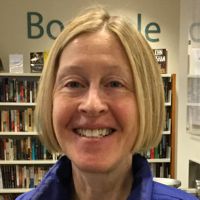 Latest posts by Roz Warren

(see all)

By Roz Warren and Richard Bready