Book Review: "Ageless Erotica"
If you want a glimpse into the erotic imaginations of sex writers who've been around the block a few times, pick up a copy of "Ageless Erotica" a new collection of sex writing by, for and about seniors.
Joan Price, 69, is on a mission to "talk out loud about senior sex." She gives lectures. She holds workshops. And she writes books. "Better than I Ever Expected: Straight Talk about Sex After Sixty" was followed by "Naked At Our Age: Talking Out Loud About Senior Sex." And now there's "Ageless Erotica," described as a "steamy assortment of erotic stories and memoir essays written for a mature audience."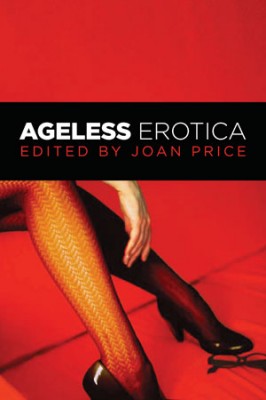 The book collects tales of seniors from all walks of life, gay and straight, vanilla and kinky, taking their clothes off and having a good time. I've never found erotica a turn-on, but I still got a kick out of reading it. I even learned a few things. (Masturbation clubs for women? Who knew?)
The stories in "Ageless Erotica" are a fascinating mix of the sensual, the medical and the humorous. The writing itself is all over the place. Laughingly abysmal. Unabashedly smutty. And, often, oddly moving.
Here's a sampling of my favorite lines:
"My yoni was a ravenous hollow."
"In a flash, he was butt-naked except for his socks."
"I came in places I didn't know I had."
"My first blue cock. Would anything else on earth ever feel so good?"
"I played his instrument with my mouth as if it were a flute."
"You are amazingly well constructed," he said. "There's evidence of too much sun on exposed areas, leaving a coarseness to the skin, but," he added, stroking my ass, "the hidden parts are the silkiest I've ever felt."
"Lifting her breasts away from her chest, he kissed his way down, until he found her sparse, gray pubic hair."
"A lifetime of hard work let me afford trendy cashmere sweaters."
"You have such beautiful, manly nipples, sweetheart."
"I skipped teasing him with the knitted glove and went straight to the surgical one — in my actual size."
"Filthy incoherence is always a positive sign at that point in our lovemaking."
"He wants me naked when I fling the front door open."
"It's my boyish charm, as I'm told, that hangs around, unlike my hair."
"I've included the inevitable butt plug."
"A heavy date requires a slow day beforehand and a preparatory nap."
"Off to the bedroom?" I asked with a wink.
"I clutch the sheets and yell, "Fuck, oh fuck, yes, yes, yes, do me, oh do me, thank you Sir, oh fuck, fuck, yes, yes, yes!"
"We were naked before we even washed our vibrators."
"I couldn't remember if I had shaved the gray hairs from my lollipop just in case it was going to get licked."
"Barry took my legs and spread them like a wishbone."
"Tom Maynard, you're as hard as a prize salami!"
"You can thank my hormone supplements. They do wonders for this kind of thing."
His first question when we met was, "do you know how to gut a deer?"
He says, "I'm prepared," code for the Levitra pill he took a half hour ago."
"My heart resumed a normal rhythm, all fears of another infarction vanished."
His tongue slid around my clit, which I've named Ethel, and over it, and too soon, I flooded with warmth.
Intrigued? No need to visit sex sites like "Adam and Eve" or "Smitten Kitten" to get your copy. (Not that there's anything wrong with that.) You can find "Ageless Erotica" at your local indy bookstore.
If it's not in stock, just give the salesperson a lascivious wink and ask him to order it for you. And Ethel.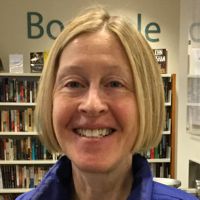 Latest posts by Roz Warren
(see all)