Journal entry:  September 28, 2006 (age 37)
Some professional performers are called "triple threats," because they are accomplished actors, singers and dancers.  I'm more like a non-threatening bunt, because I can do an impression of King Friday from Mister Rogers' Neighborhood.  With singing auditions coming up at the Endicott Performing Arts Center and the Cider Mill Playhouse, I decided to "seek professional help," albeit of a different sort than is usually suggested to me.
Luckily, our area offers experts in almost every conceivable field.  If I were seeking training in the martial arts, I would contact Hidy Ochiai.  If I were training to become an anthropomorphic sports marketer, I would contact the Binghamton Mets' mascot, Ballwinkle (although I fear Ballwinkle and I would get bogged down discussing the medical ethics of cross-breeding a moose with a baseball).  In the world of singing, we have the world-class Tri-Cities Opera, and many talented singers in every genre.
My musical tastes run toward pop and folk, so I looked up our area's nationally recognized recording act, the Burns Sisters Band.  I own a few of their CDs, and have seen them in concert.  I love their intricate harmonies and their socially conscious lyrics.  In short, I'm a fan.  I visited the band's Web site and saw that one of the sisters, Annie Burns, offers singing lessons.  I immediately sent Annie an e-mail and set up my first lesson.
Annie teaches in a small studio at Hickey's Music Store in Ithaca.  She's been helping me work on songs from one of my favorite musicals, Pippin.  I bought a recording with the vocals removed, so when I warble my way through "War is a Science," Annie can picture herself on the eighth plane of Hades, which is reserved for bad karaoke performers.  Actually, I don't do too badly on that song, but I definitely push the limits of listenability when I hit the Bee Gee-wannabe notes of the ballad "With You."
But at today's lesson, I decided to try something new.  Abandoning all pretense of being there to actually learn, I gave myself over to unabashed fandom.  I handed Annie a copy of her solo CD, Days in Italy, and stammered, "Can I, um, sing something with you?"  I told her that Days in Italy is one of my favorite CDs, and that I consider it to be one of the best albums by any artist in the past decade.  Annie was a bit taken aback by the gushing praise.  She cocked her head and squinted her eyes at me, but then smiled and put the CD in the player.
The 4 minutes and 53 seconds that followed will shine in my memory for a very long time.  We sang my favorite song from the album, a gorgeous elegy called "John of Dreams."  I felt like I was singing "Summer Wind" with Sinatra, or "Here Comes the Sun" with George Harrison.  For Annie, I imagine it was more like being joined by Roseanne Barr on the national anthem.  But I was completely jazzed.  On the drive back to Binghamton, I kept tapping the steering wheel and muttering, "That was really, really cool."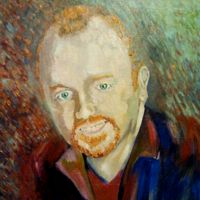 Latest posts by Tim Mollen
(see all)